Avant Gardener Profile: Arnold d'Alger
Meet Arnold, freelance graphic designer and illustrator with a beautiful plant collection, and founder of bazar d'Alger, an atelier with a focus on upcycling old porcelain and ceramics. Join us as we ask Arnold a little about his journey with plants, creativity, and how bazar d'Alger came to be.
In your own words, can you introduce yourself and describe what you do professionally.
My name is Arnold d'Alger, I created bazar d'alger in December 2019 after ten years as a freelance graphic designer and illustrator. Bazar d'alger is a creative workshop which is also our place of residence with my partner Bruno Della Mattia who is a web developer.

The activity of bazar d'alger is multiple, the most developed part focuses on the upcycling of old porcelain through decoration. I decorate by hand with gold either on demand with the porcelain my customers bring me, or those that I find in flea markets or on Leboncoin. This is my way to give these objects a second life.

The other side of bazar d'alger is tile decoration. It gives me a chance to work with space, and more freedom in the drawing.

I also open my apartment for workshops, during which I welcome curious people who want to give a second life to their grandma's porcelain by themselves in the peaceful setting of the atelier, surrounded by our plants.

What is your place of residence?
We've lived in this apartment for four years. The space was formerly a tailoring workshop, and now functions as both our home and our shared workshop. So we spend a lot of time here. It is a place that we like to bring to life by inviting friends, new and old, colleagues or customers, for endless lunches or dinners.

What is your current state of mind?
I am quite serene thanks to the manual and artistic work that I practise on a daily basis. It allows me to create every day and to collaborate with people that I love. I cherish every new meeting, and enjoy working on each new project. I'm having fun, and am never bored, which is important to me.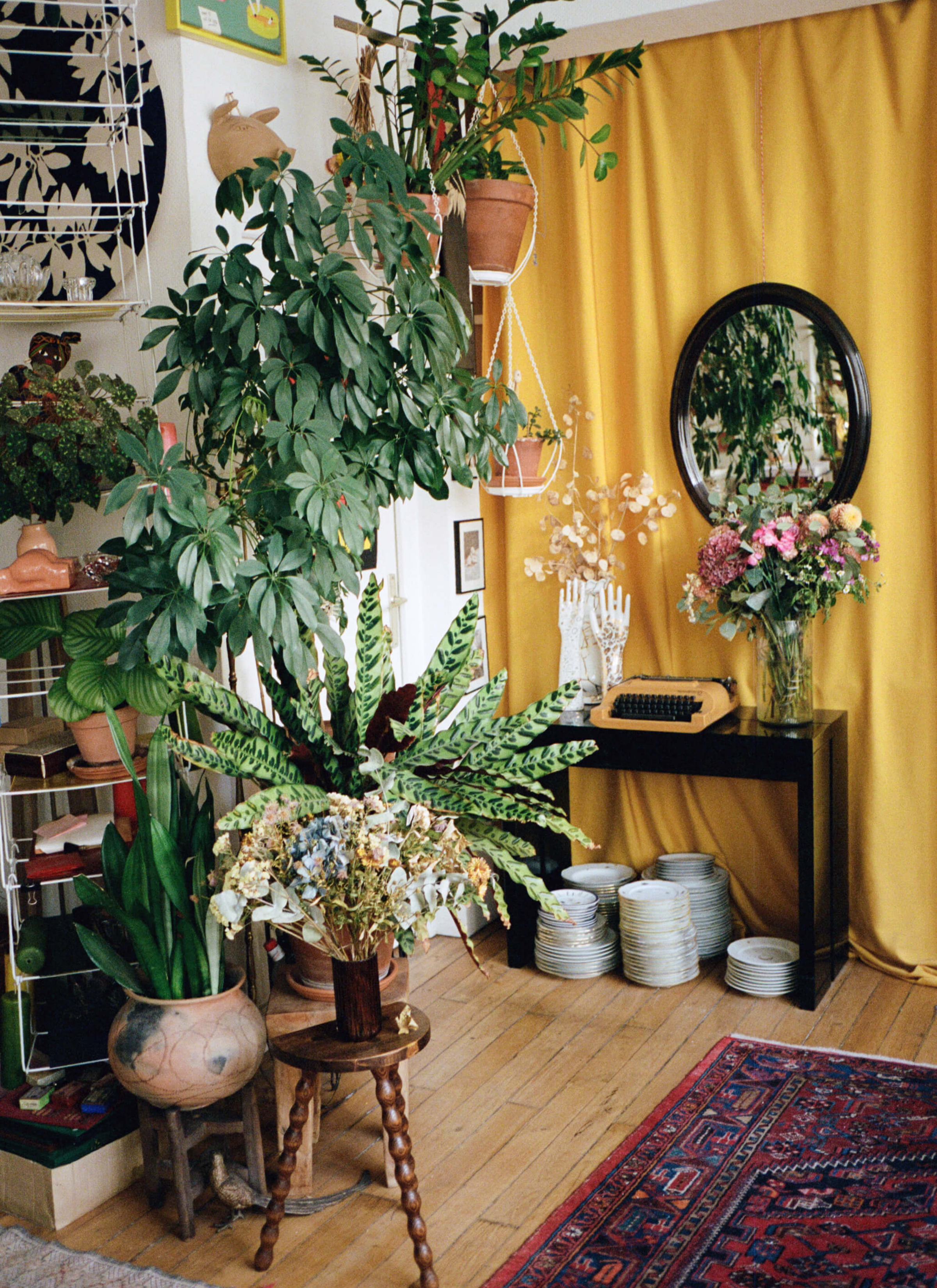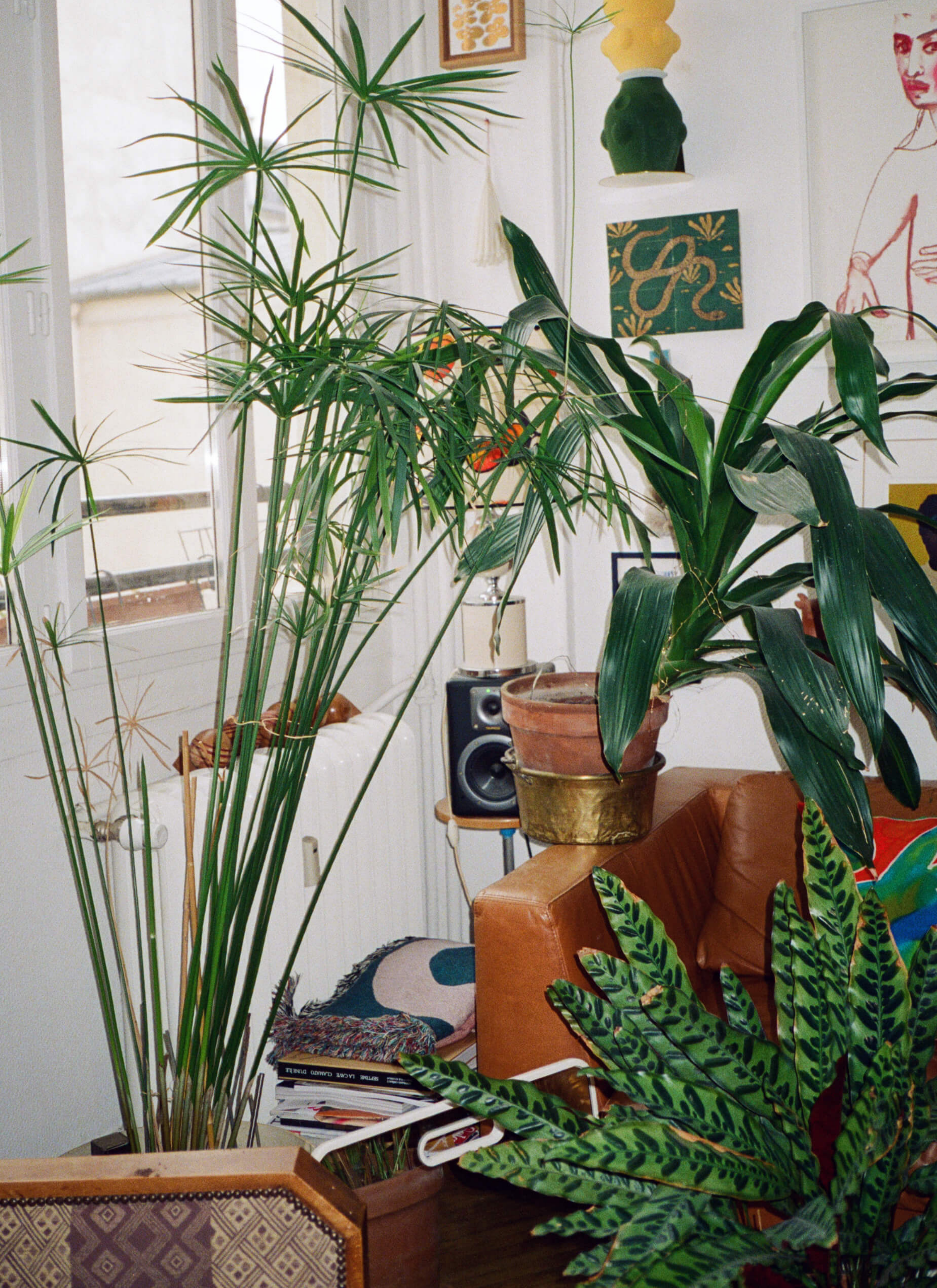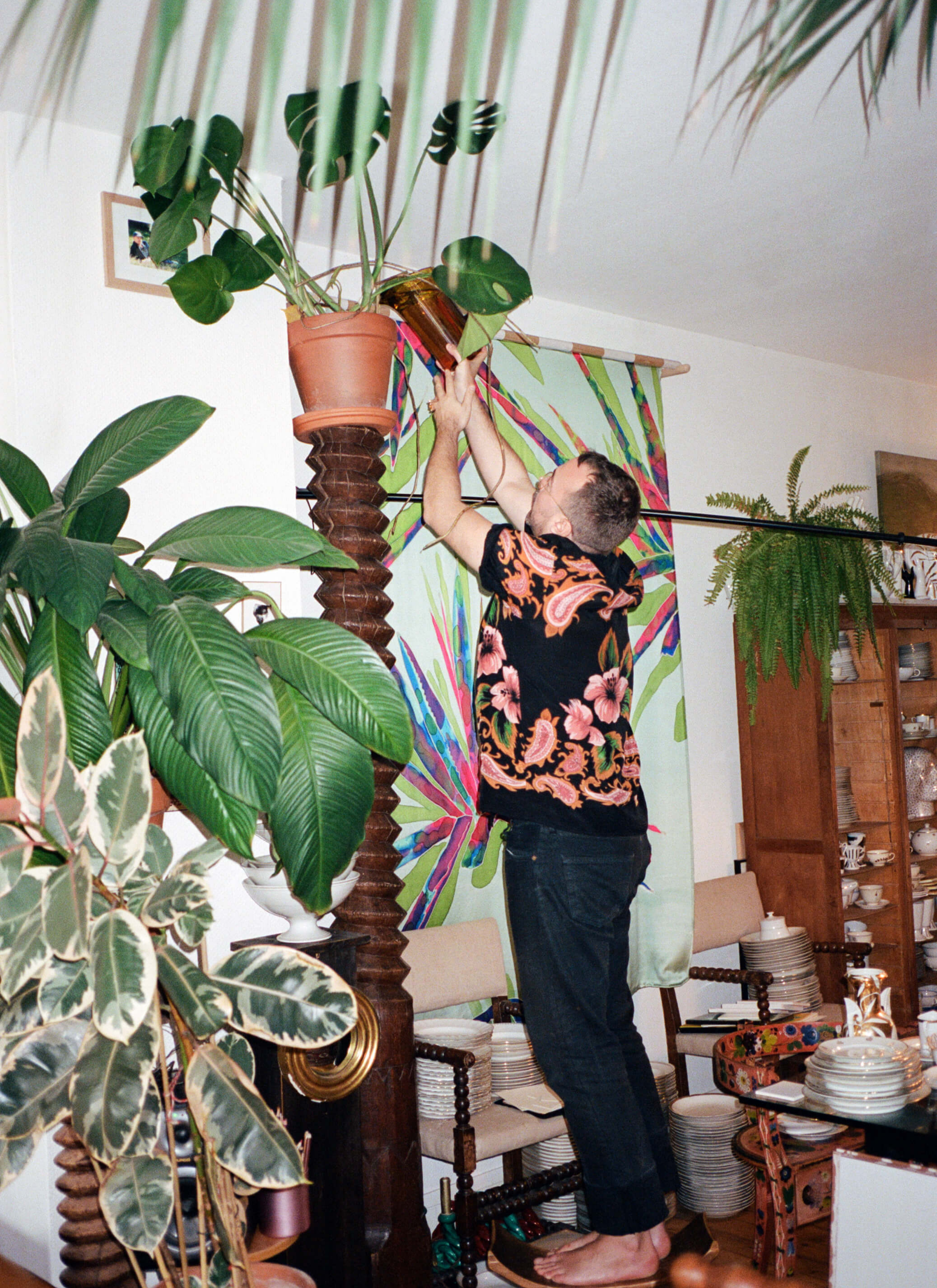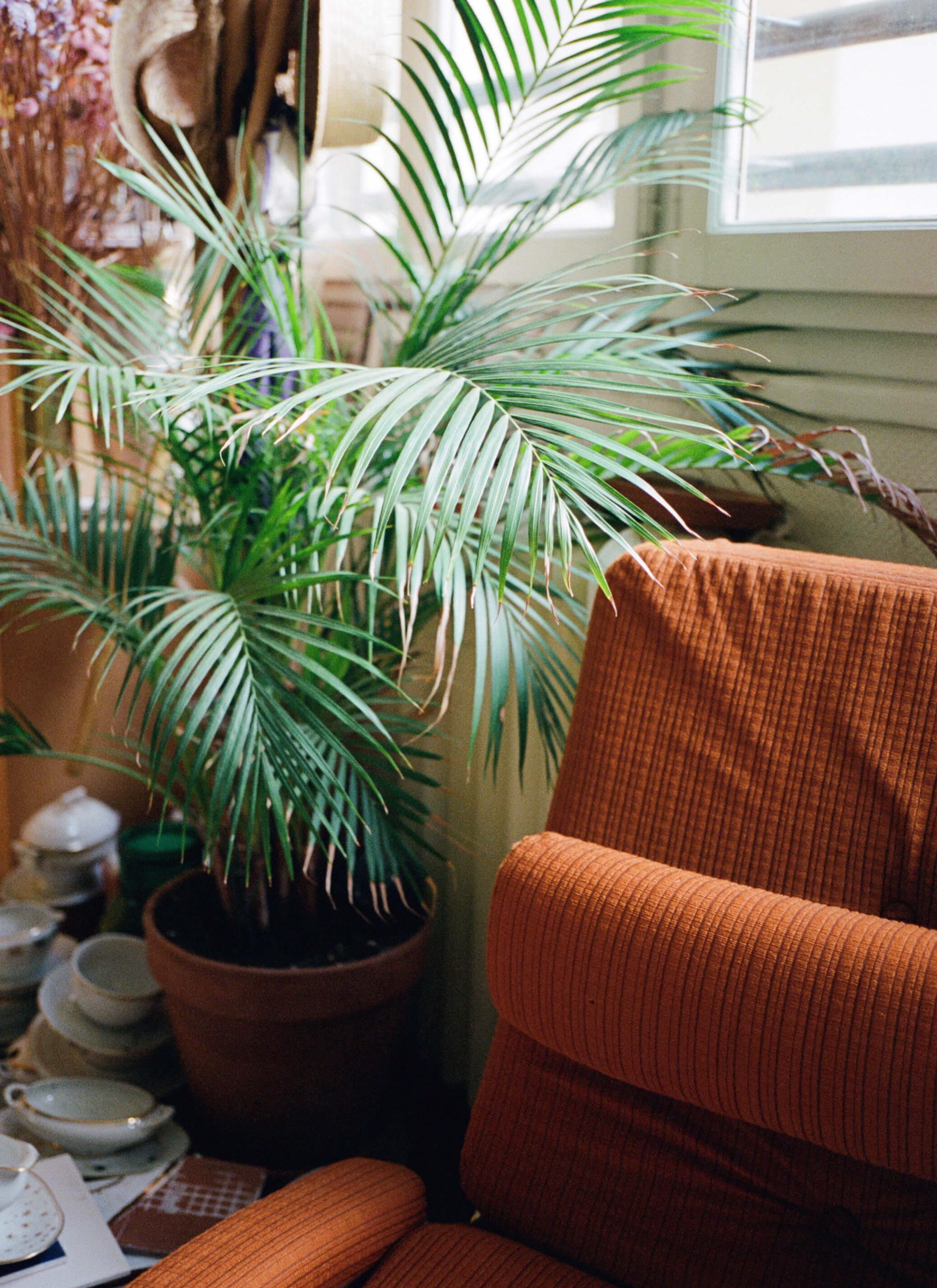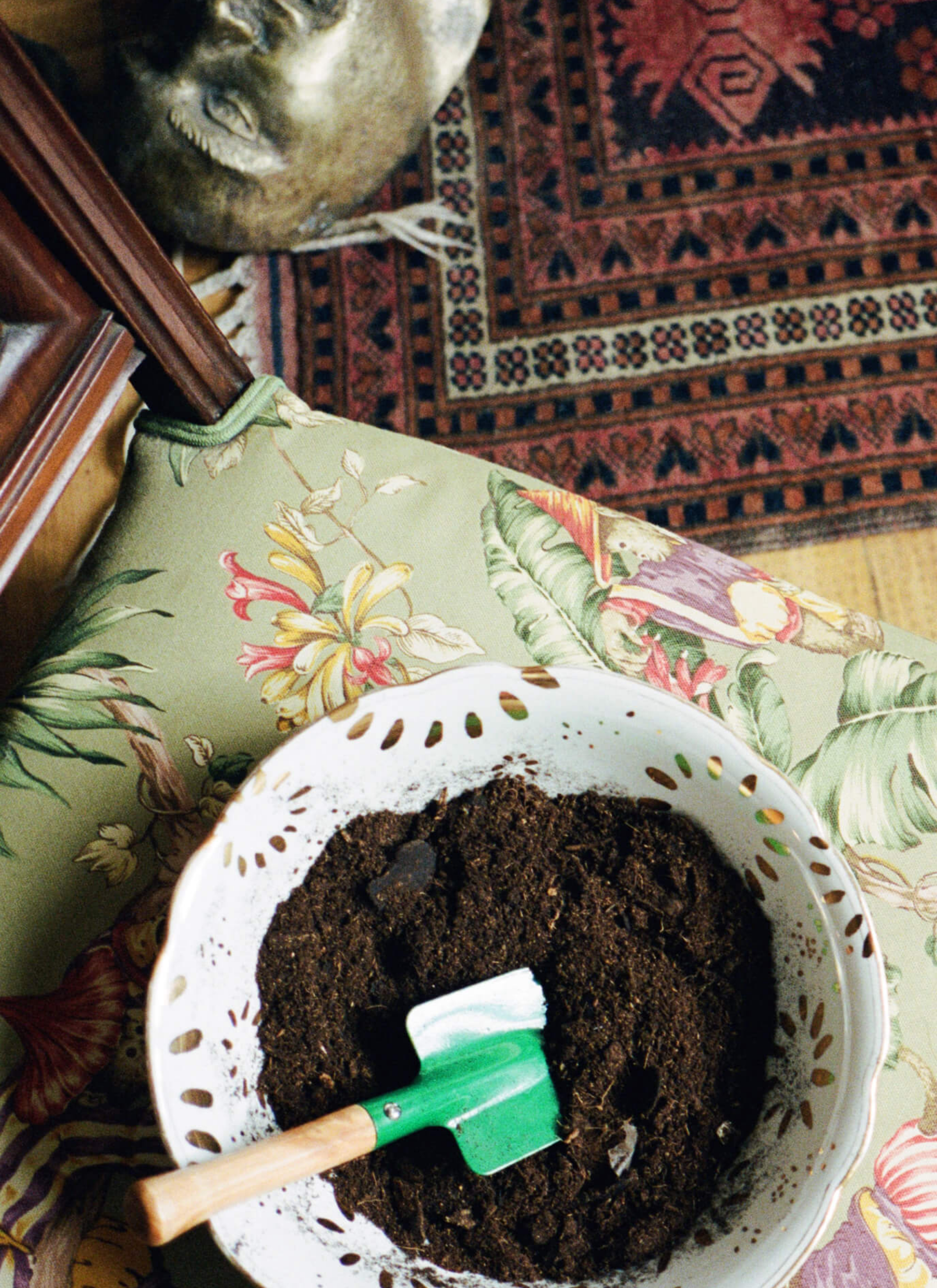 Have you always liked plants? Did you grow up around plants?
I think my earliest vivid memories of plants date back to my childhood in Djibouti and Côte d'Ivoire, where I spent extended periods of time due to my father's profession. We lived in environments where nature was much more present in the city and in everyday life. I have quite vivid memories of mangroves and frangipani, wet forests, incredible flowers, giant trees, which were new to my young eyes that only knew European trees. These memories are far away now, but I keep a sort of big herbarium of memories. It took a few years for me to integrate plants into my interior. I have a little tendency to build up, this also applies to plants, so I waited until I had a more spacious apartment to start growing.

Why and when did you start collecting plants?
It must have started around 7 years ago, I lived in an apartment with high ceilings that accommodated large and tall leaves. I don't know if I would speak of a collection, it's a bit like the artworks all over my walls, they are there because I came across them, I liked them and now we live with them. It's the same story for plants, we meet at the whim of florists and exchange cuttings.

What was the first plant in your current collection?
It is undoubtedly the one that sits on a windmill screw to the right of the sofa. I loved the texture of its leaves, it's like skin. She is very generous, she grows a lot and gives us flowers all year round. She also drinks a lot.

What is your most valuable plant and why?
No more precious than another, we love them all, even the capricious ones.

Do you have a routine to take care of your plants?
Honestly, we work with the eye and with the touch. If the earth is too dry we water a little, and it is quite easy to see if a plant is not doing so well, the leaves drooping and the fauna changing colour is rarely a good sign. It's all about good placement for light and a little water.

What is the most important lesson you have learned during the trials and tribulations of raising plants?
That mealybugs are a real plague and that sometimes you have to lift a leaf to realise that a war is on!

Where do you look for advice on your plants?
We are really not great technicians. Most of the time our issues are resolved with search engines and on forums from much more passionate people.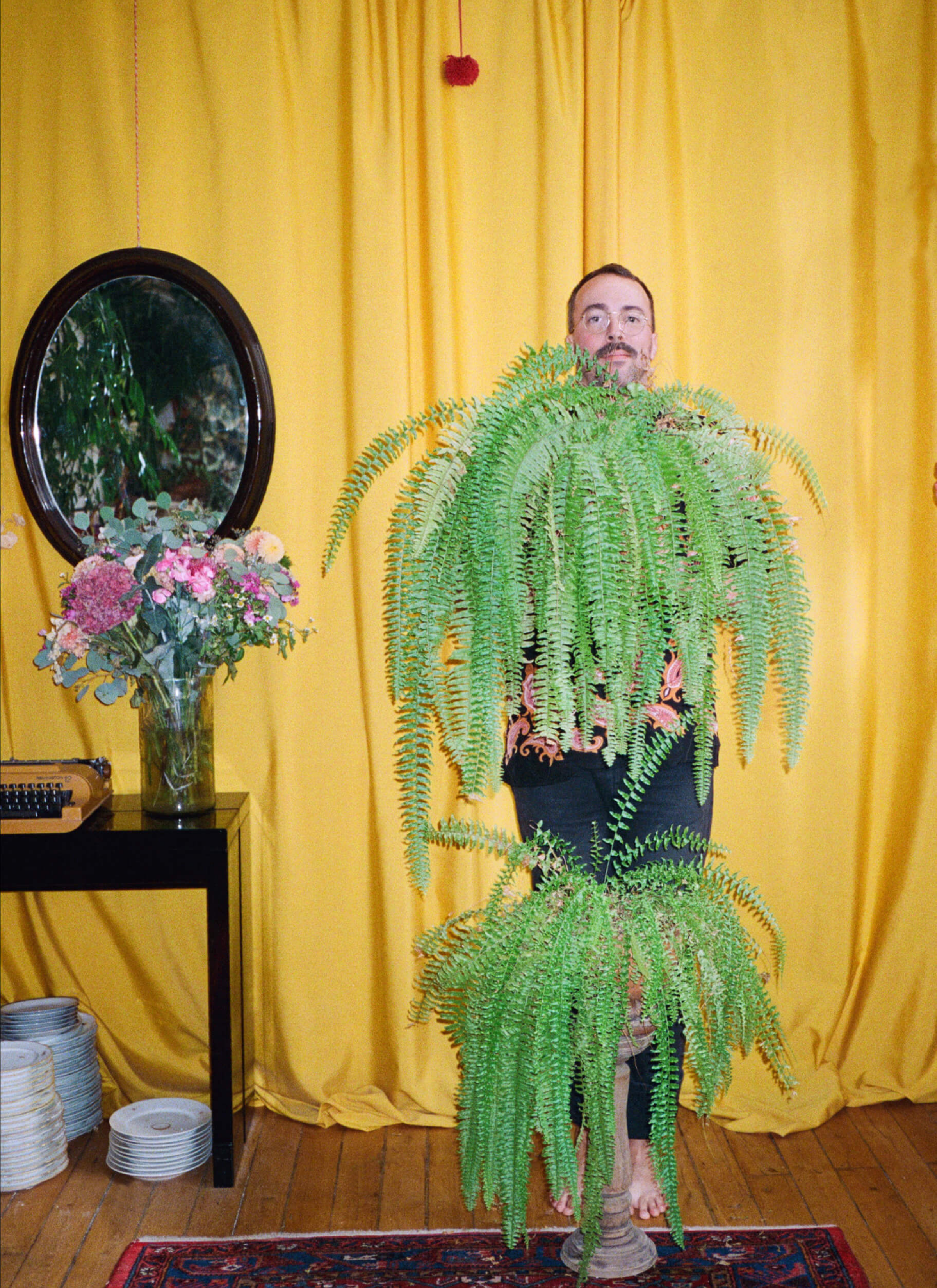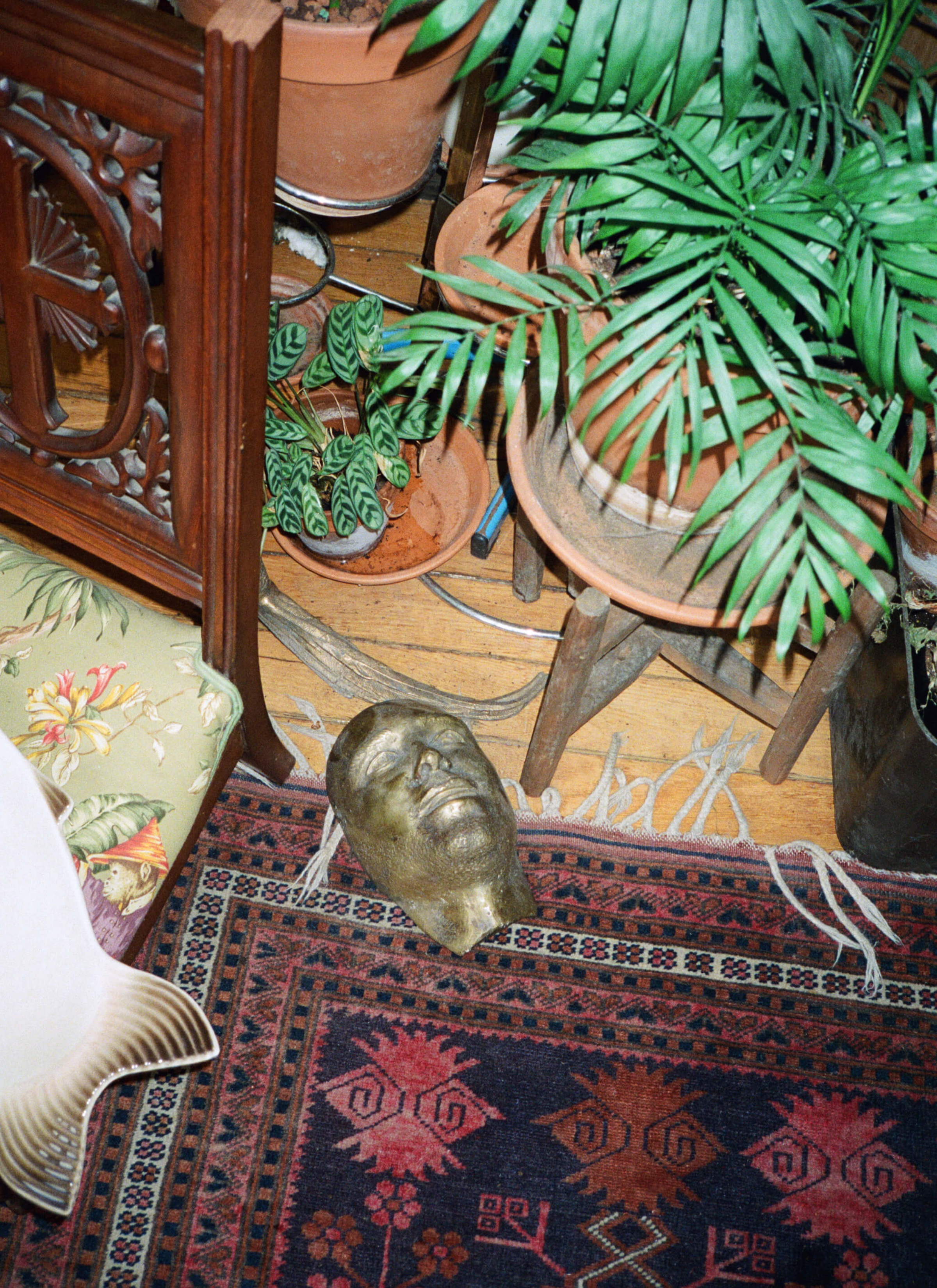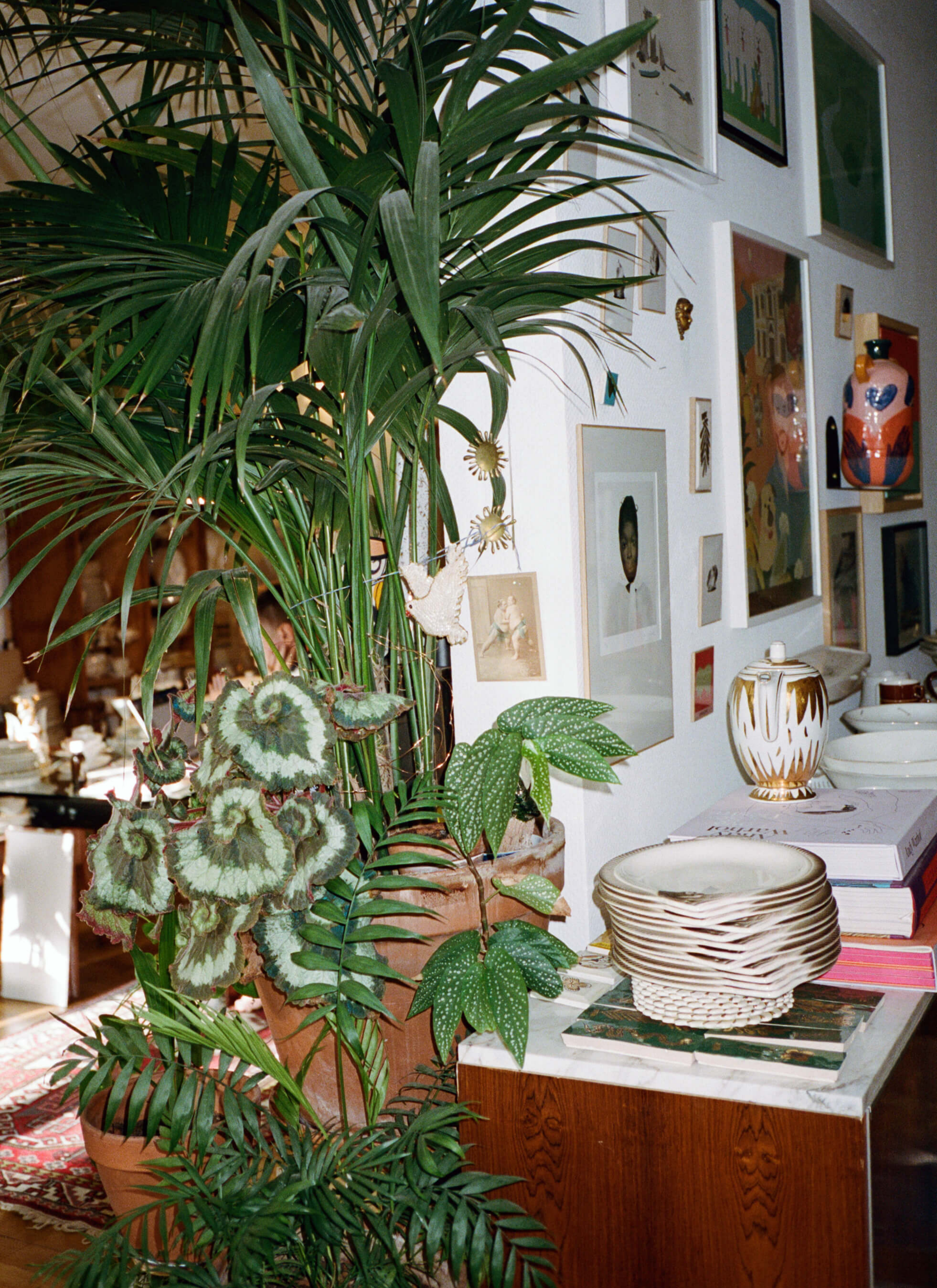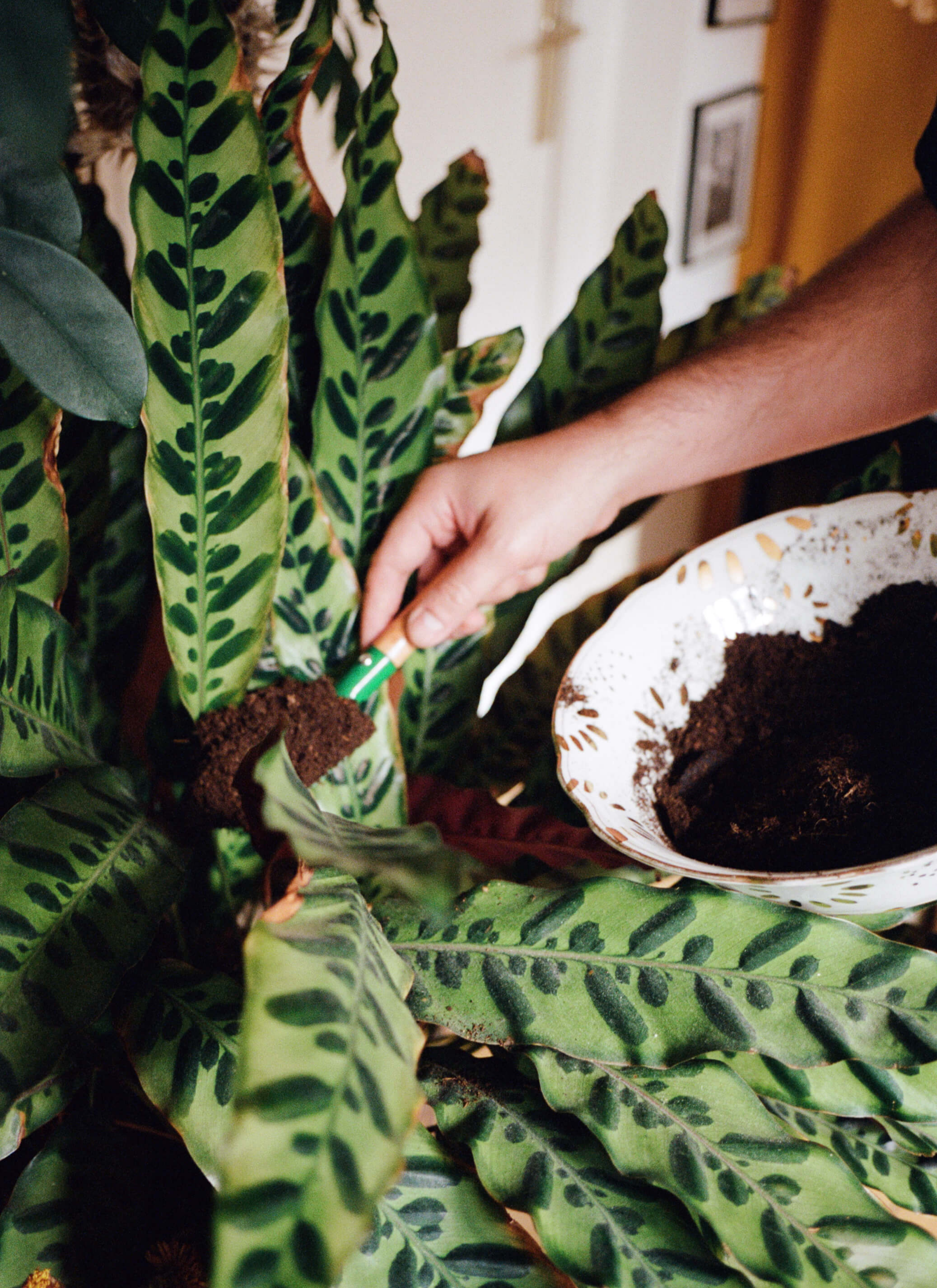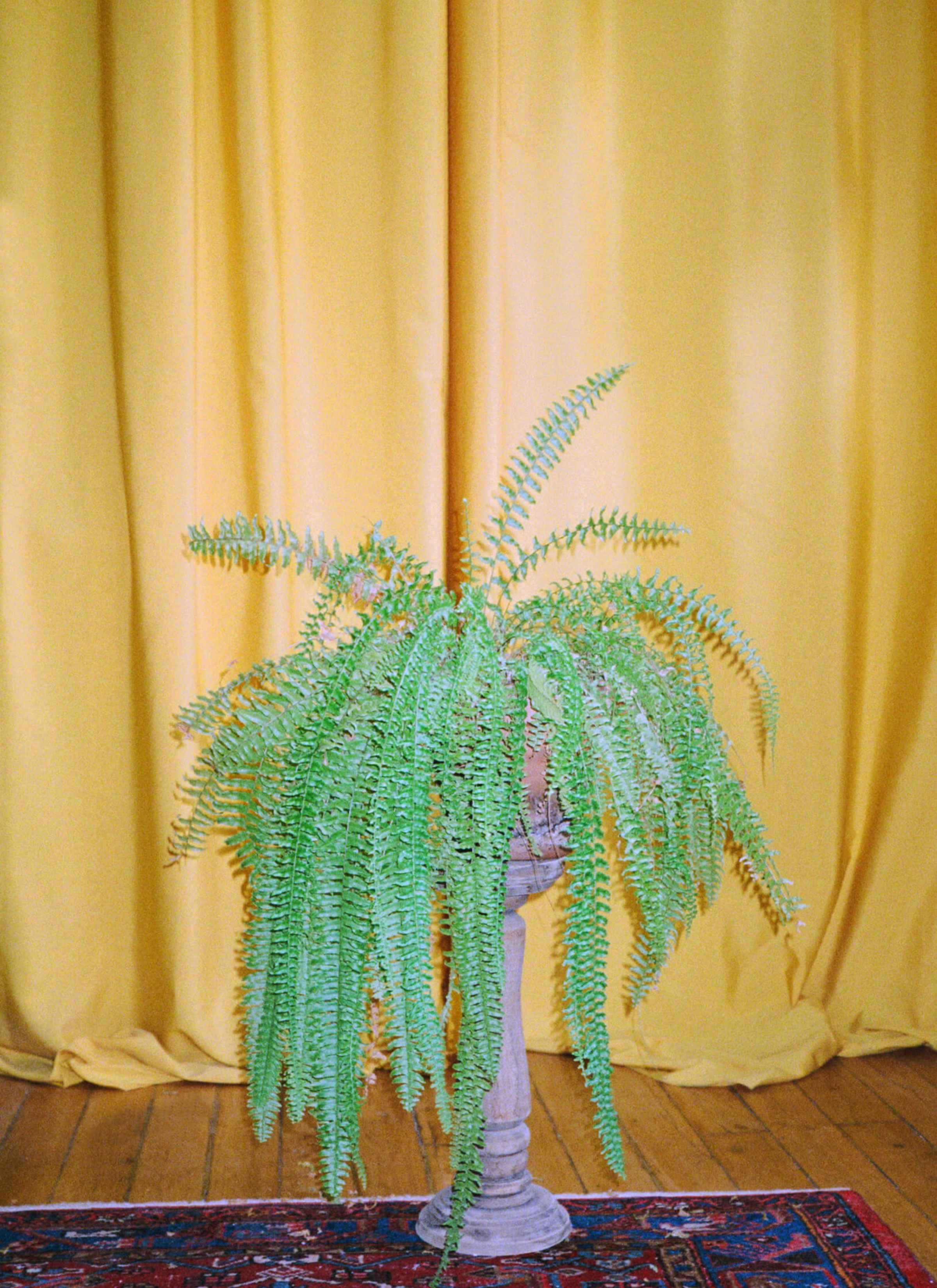 How do you feel your plants fit into, complement or challenge your home space?
Plants are an integral part of our interior, they are certainly the elements that have been the subject of the most reflections in their arrangement. On the one hand, they need certain conditions for their survival, but they also have to be arranged in the space so that it remains functional. So it is a real mise-en-scène; one poses, one suspends, one raises, all the means are good.

How do you see your plant evolution in the future?
I think we'll wait until we move to a bigger space to add more members to this family. I would like to add some citrus fruits and herbs, we're lacking in these. I would also like us to have some lemongrass sprigs, I love that I can cut a few leaves off and toss them in hot water. One day, who knows, we may have a garden with a big old tree, ferns in a mess, and bulbs in the ground and not in vases. We will see.

Which plant will you buy next?
Maybe my lemongrass. I have a pot waiting for her.

What do you do with your plants when you go on a trip?
We lend our apartment to friends who are willing to take care of them for long periods of time.

Does caring for your plants function as a ritual in your daily life?
It's a break from a working day. It starts in our kitchen where we fill the two jugs that we use to water. Then I watch them one by one and check that they are okay. Touch the earth, check the leaves, look for the flowers, remove a dead leaf, ask yourself whether it shouldn't be moved, water, next. A dozen round trips are necessary for everyone to quench their thirst. It is limited to that in terms of maintenance. This even brief pause is often a time when I don't think about anything else, it's calming.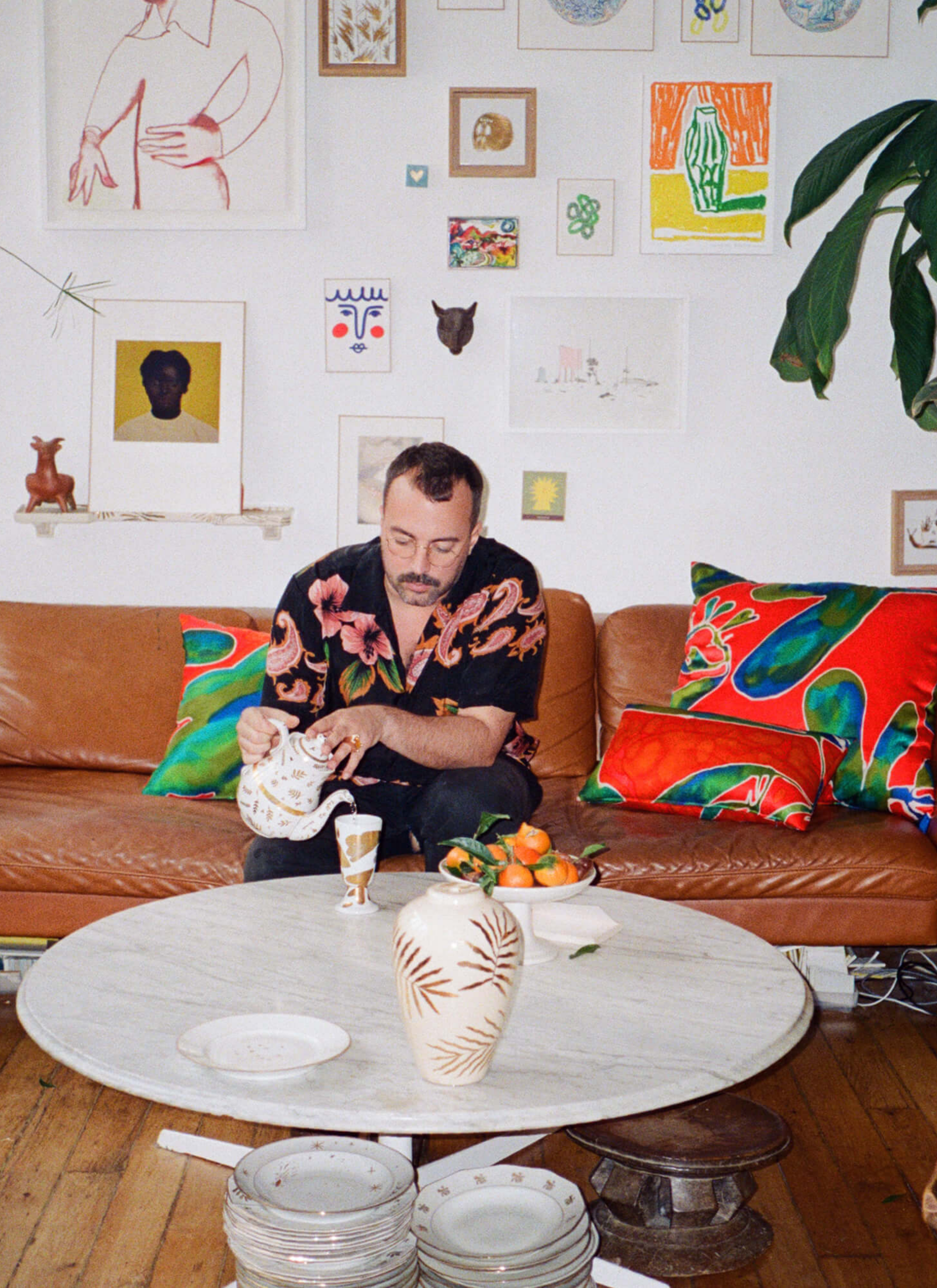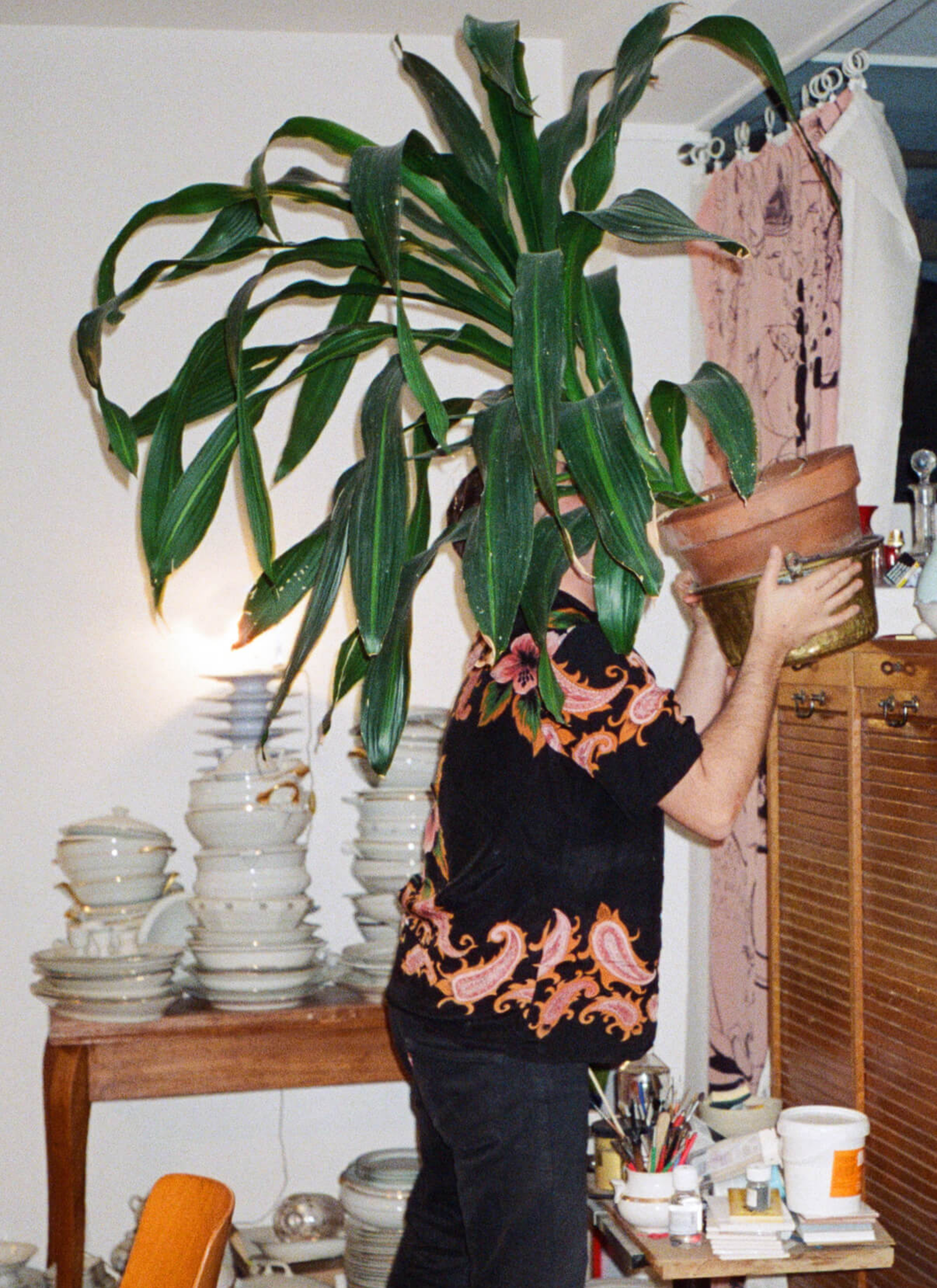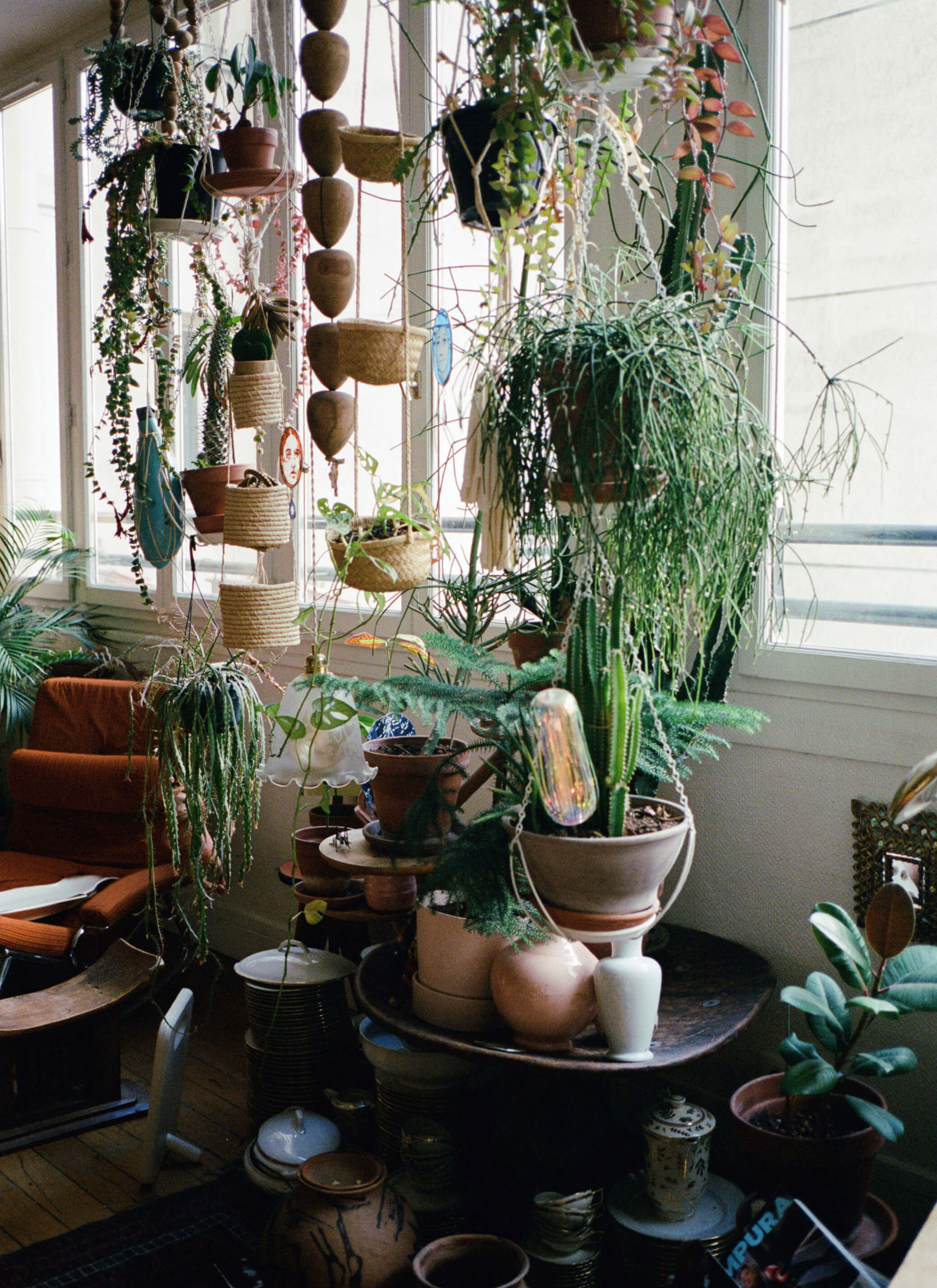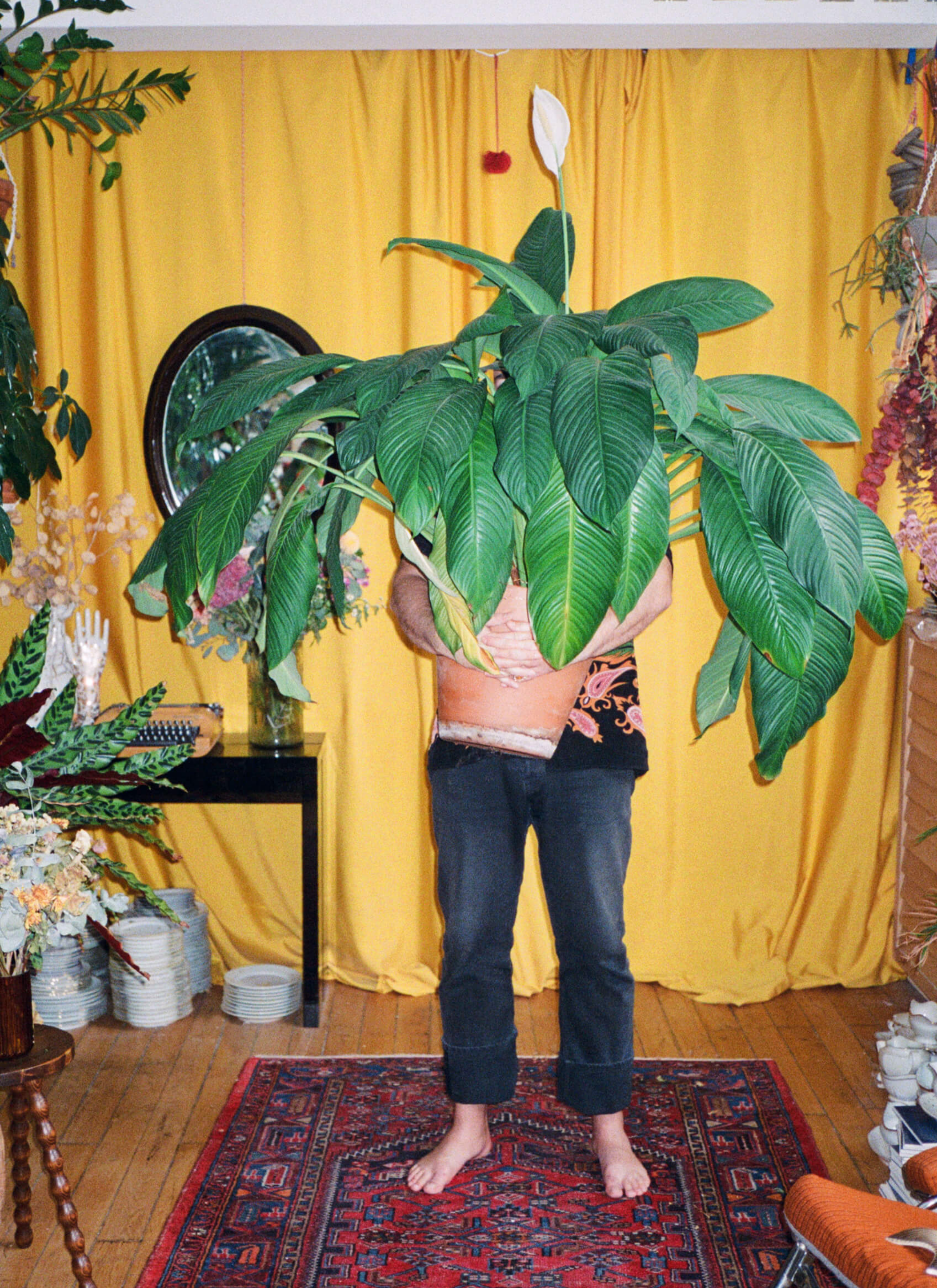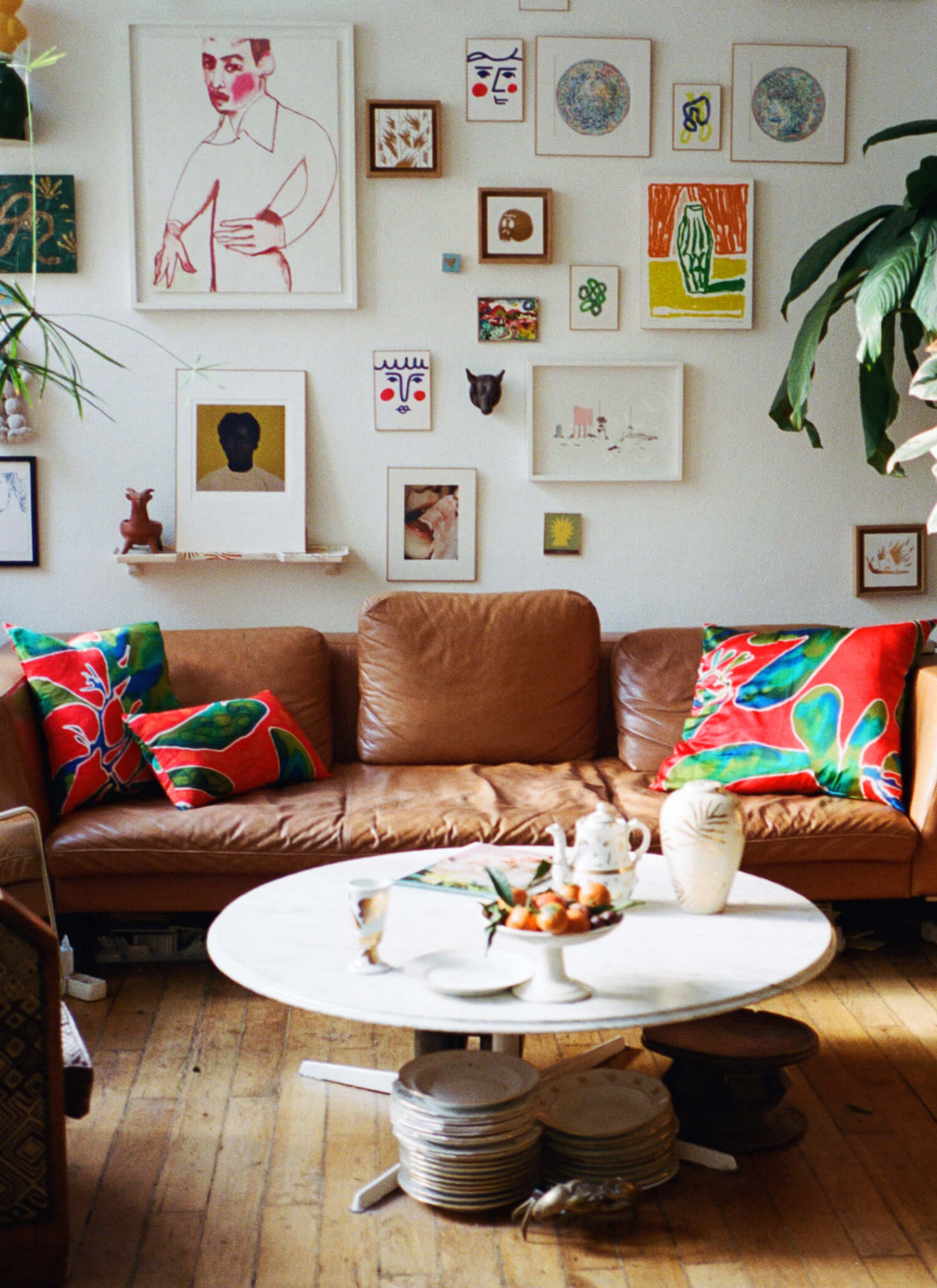 What is your idea of perfect happiness?
A garden after a visit to the market, friends who arrive early, a well-laid table full of food, laughter from noon until evening, the candles that we take out before dark, music and unknown noises under the stars in a cloudless sky.

What do you consider your greatest indulgence?
Errare Humanum est, perseverare diabolicum
To err is human, to persevere in your error is diabolical.

How do your plants influence your mood and state of mind?
A flower that appears, a new leaf, or on the contrary a plant that is wasting away definitely affects my mood. Sometimes I am amazed at the changes, and I call Bruno to witness this new apparition.

What is the talent that you would most like to have?
Being able to read without falling asleep reading the third line.

What have you learned from your plants?
That we live better with them than without.

What are the words or phrases that you use the most frequently? What is your strongest characteristic?
An onomatopoeia inherited from my roots in the southwest, the famous "Eh bé". An interjection that can slip into almost anywhere especially when you're out of arguments. Practical when there is a little bad faith.

What do you value most about your friends?
Who they are.

Do you have a motto?
Eh bé: When there is no more, there is still.

We extend our deepest thanks to Arnold for inviting us into his space, and hope you enjoyed reading about his journey.