Paris Pop Up: An evening by Laszlo Badet
PHOTOGRAPHY:
Flora Aussant
STYLING:
Laszlo Badet
Laszlo Badet, a skilled 'petite-main' who works for high-end fashion houses in Paris, has a passion rooted in rustic and creative cuisine that reflects her Swiss-Italian roots.
Featuring meticulous presentation, Badet's cuisine is distinguished by her attention to detail, which stems from her background in tailoring and seamlessly transitions into her cooking.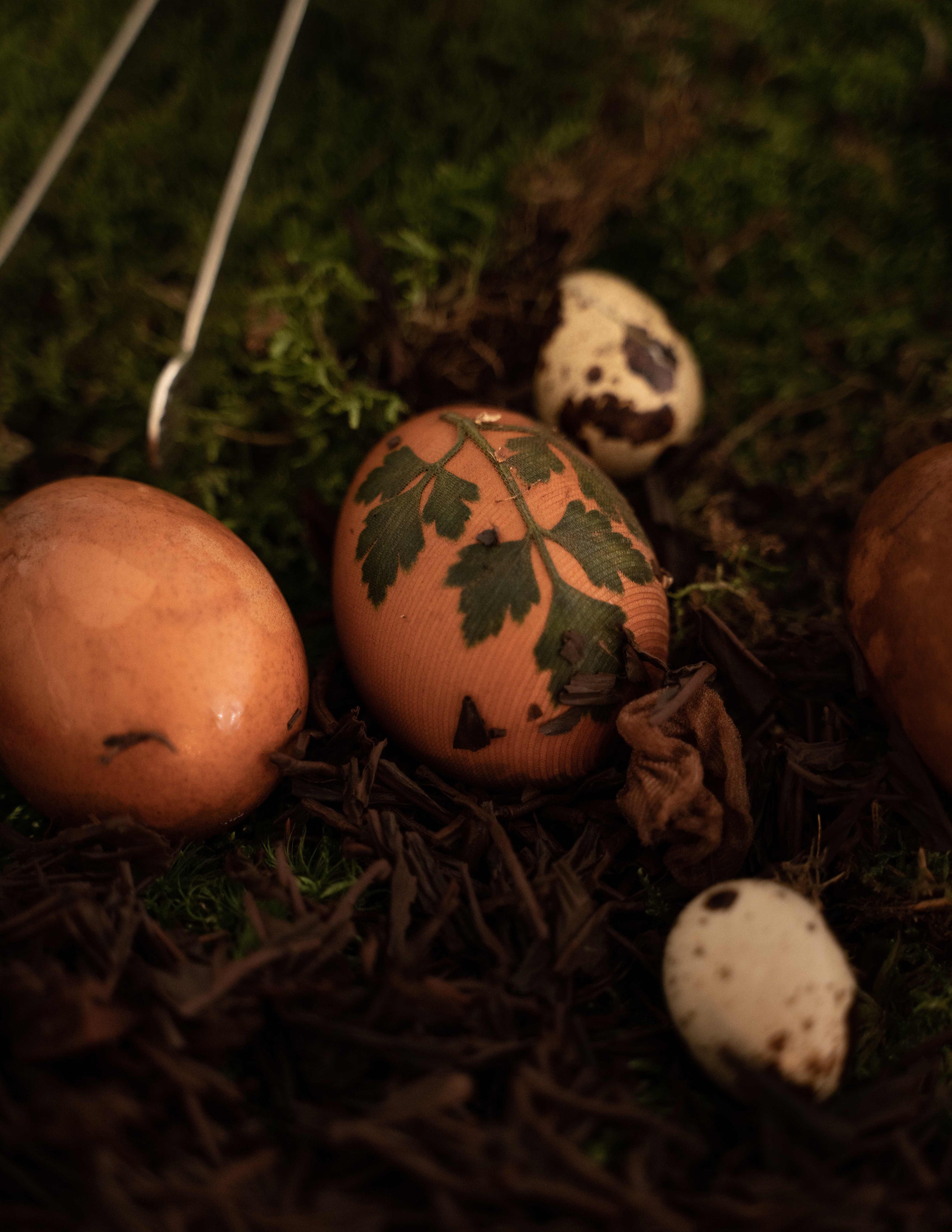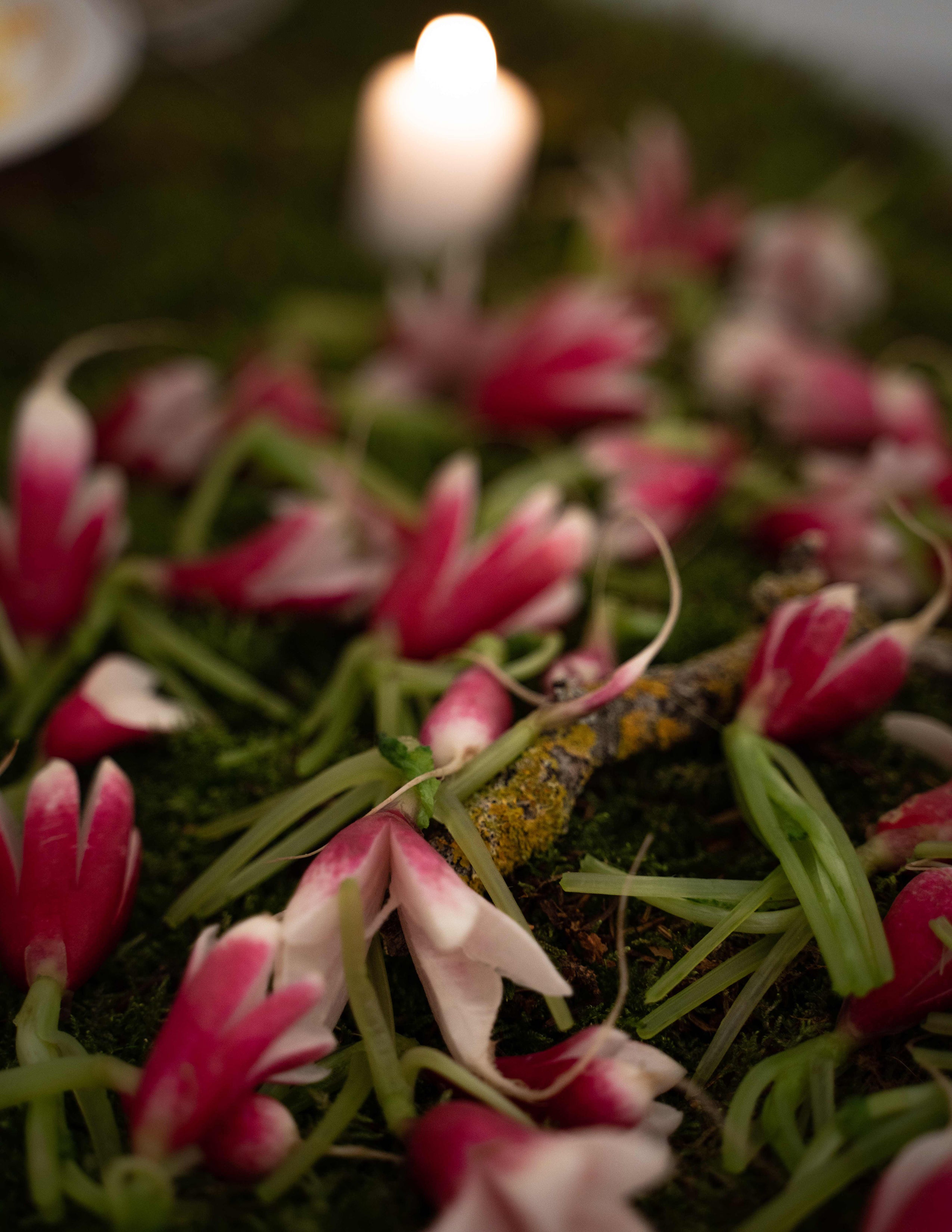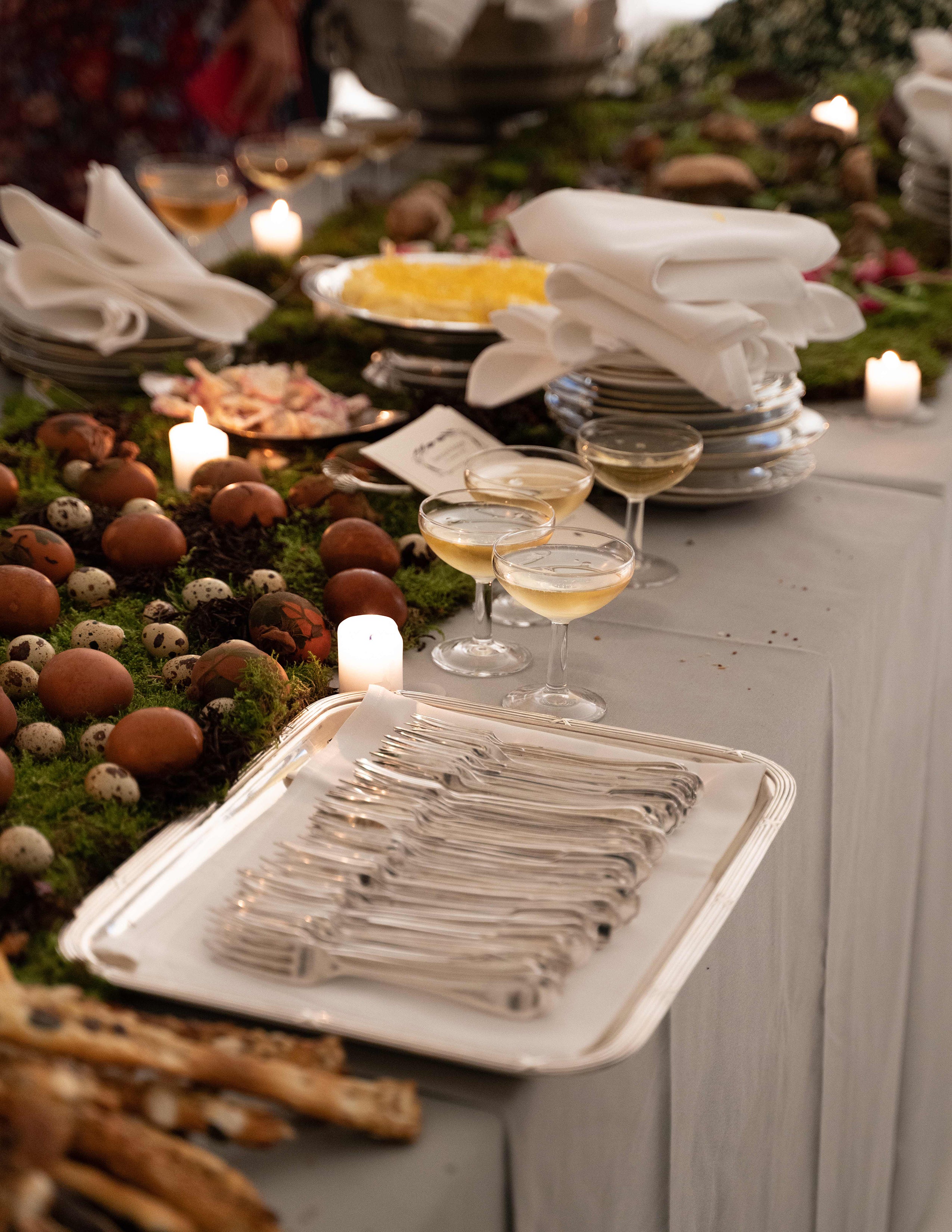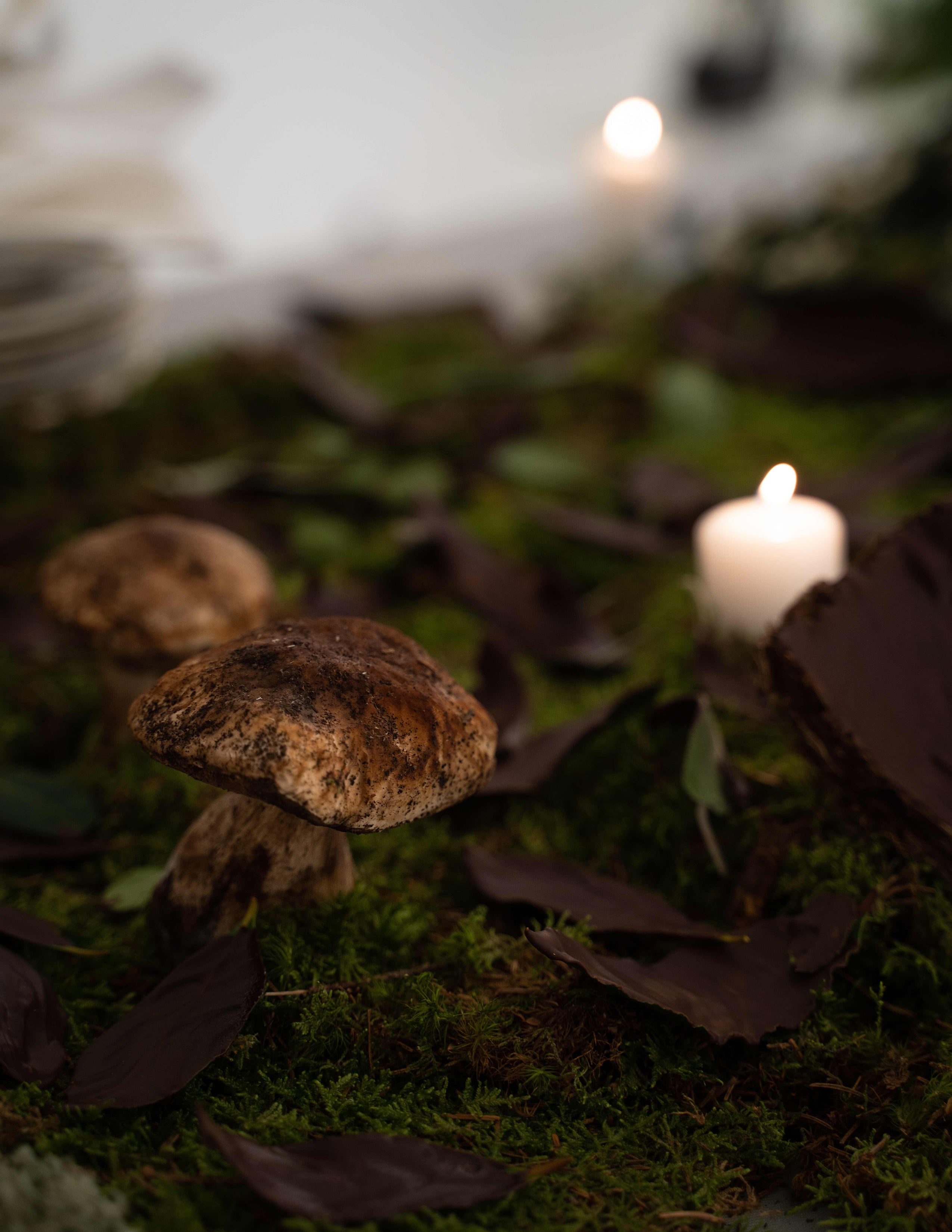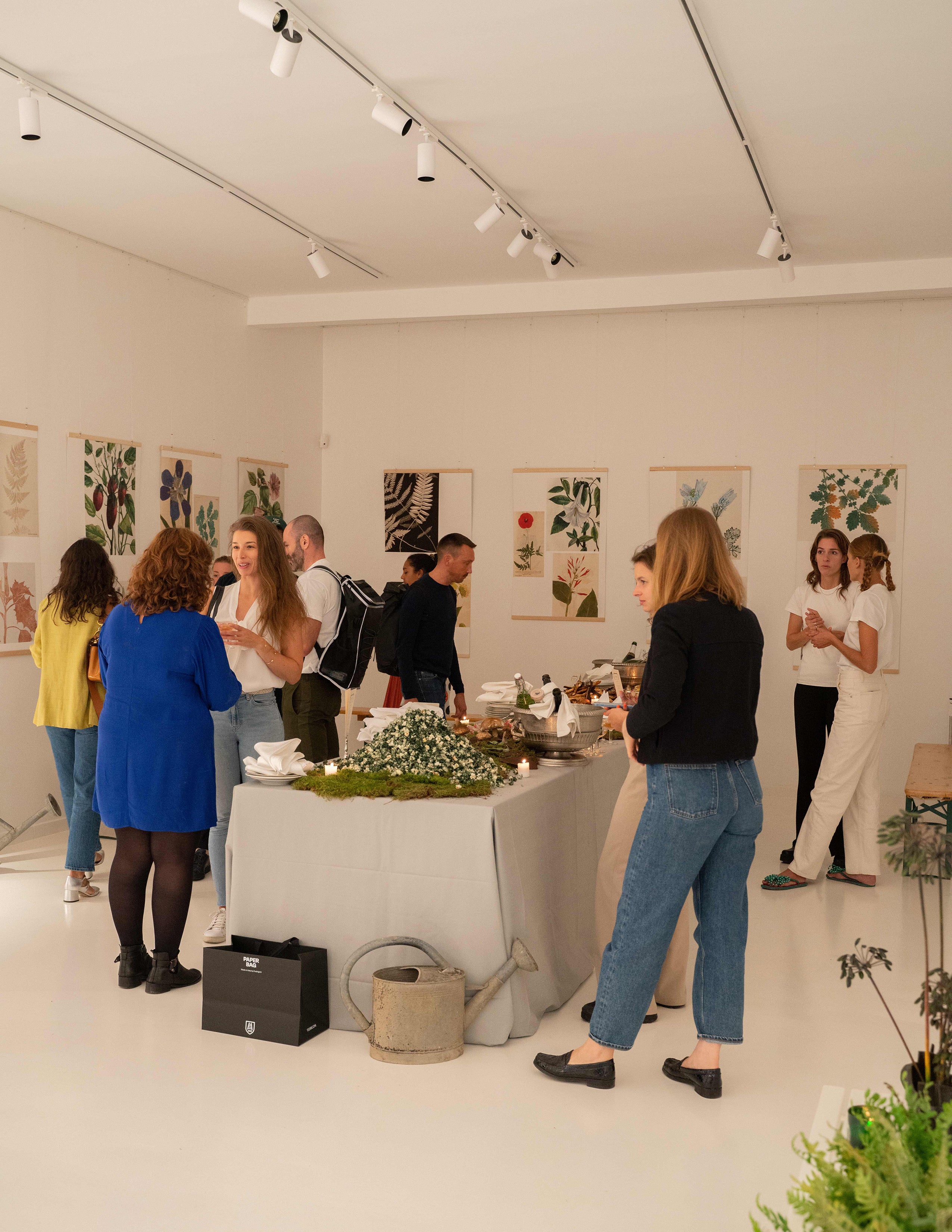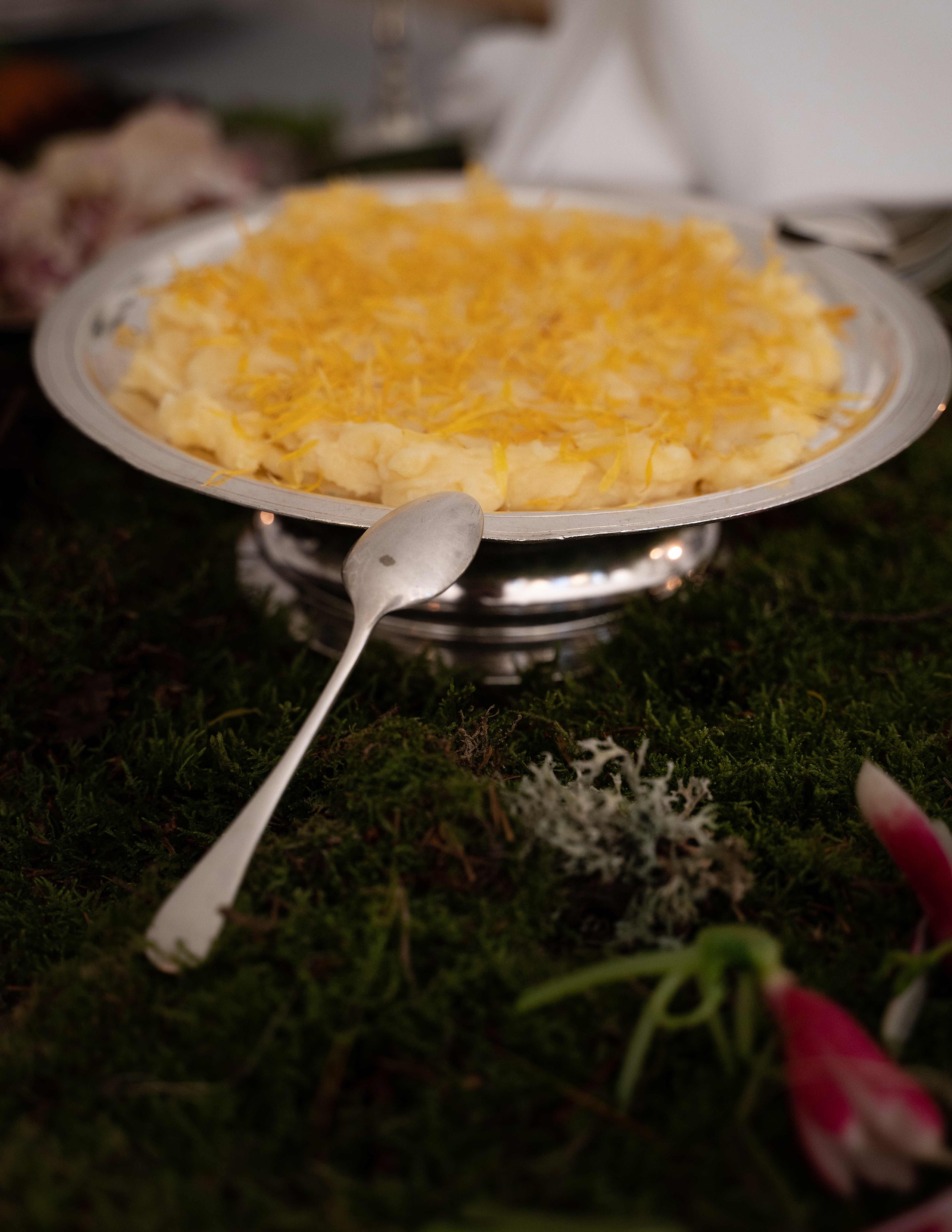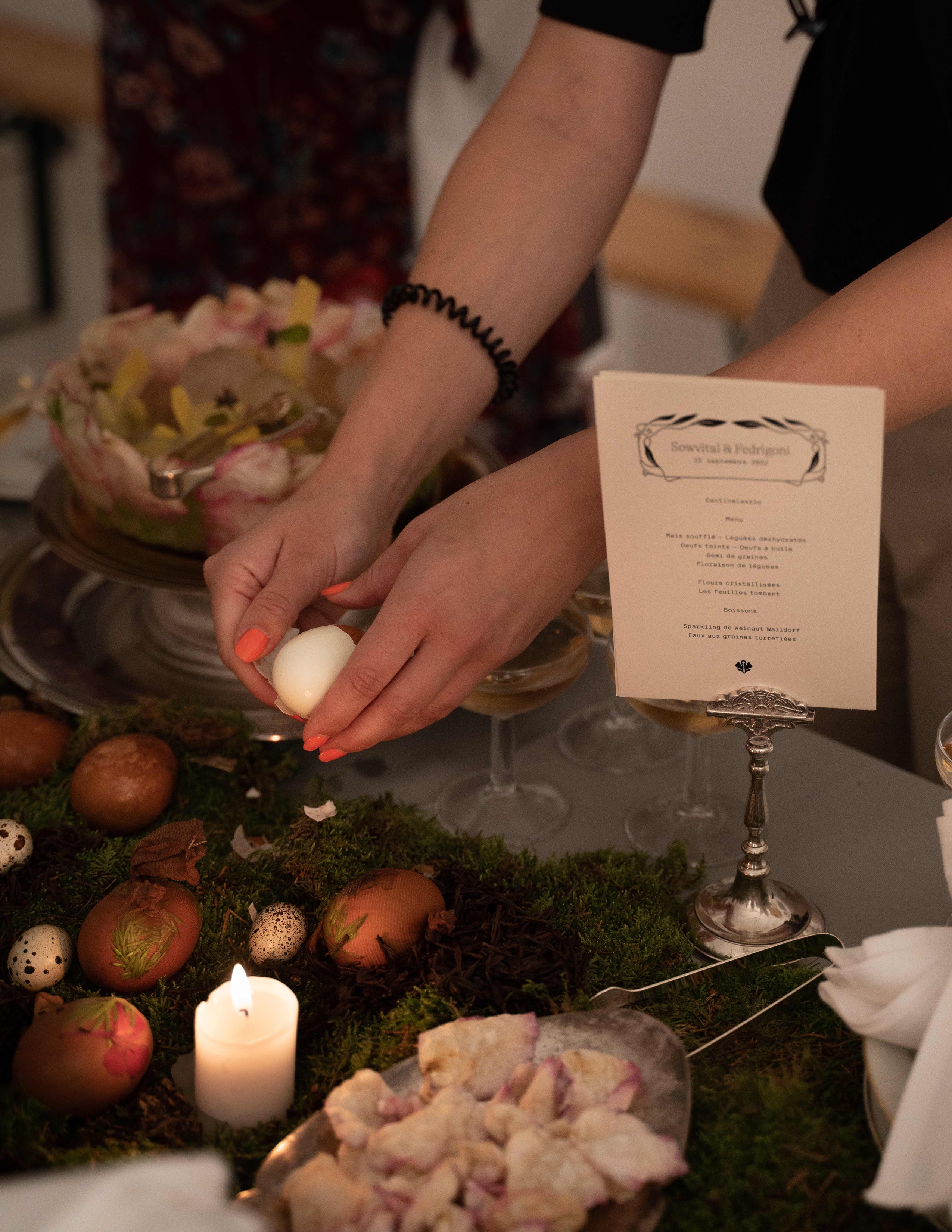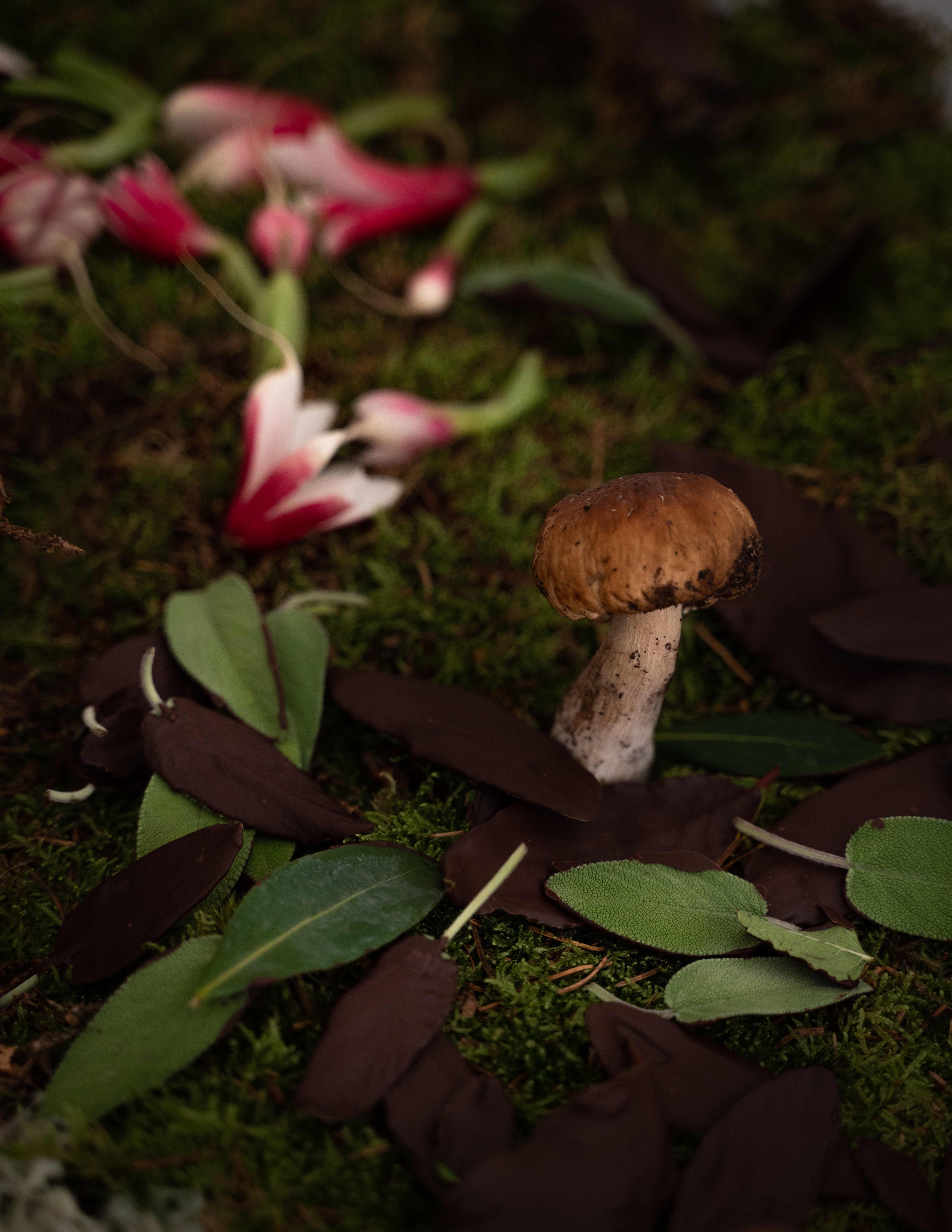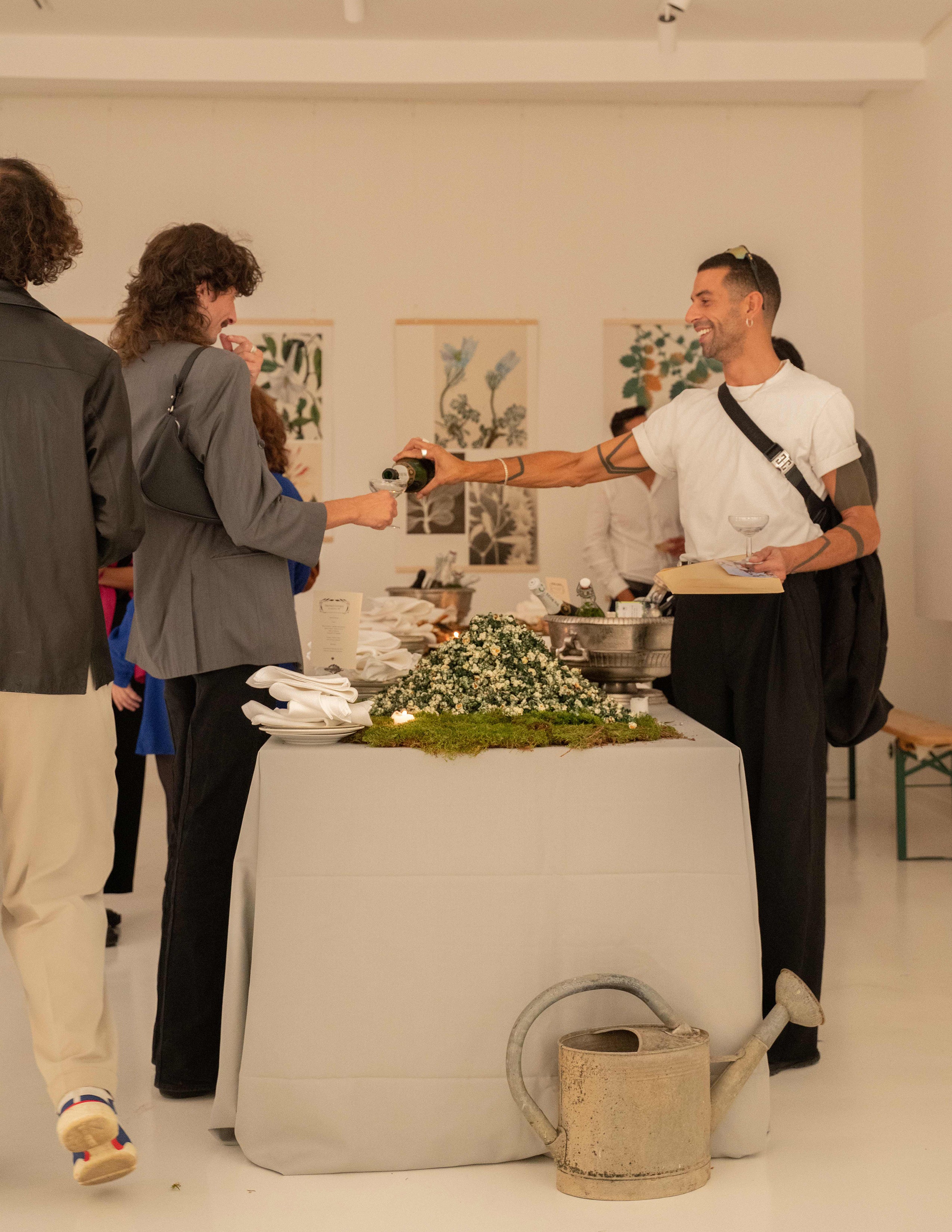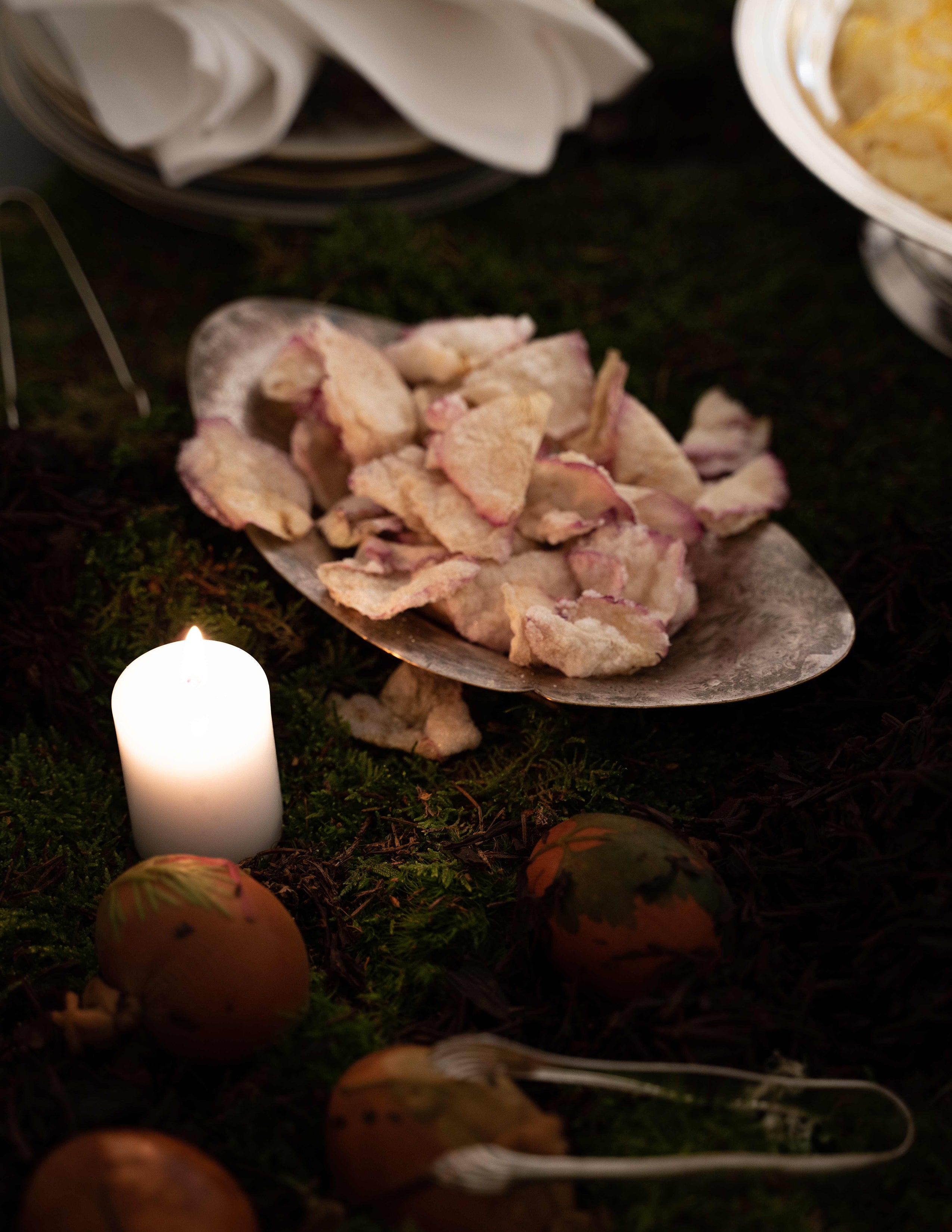 Primarily catering private dinners and events, she also lends her creative touch to food design for film and photography. Additionally, Laszlo develops restaurant menus, conducts cooking workshops, and undertakes cooking residencies worldwide to further her research.

Constructing a mossy, culinary dream, Badet helped us host an event during our pop up in the Third Arrondissement of Paris, inviting our guests to delve further into the indulgence within the natural world.