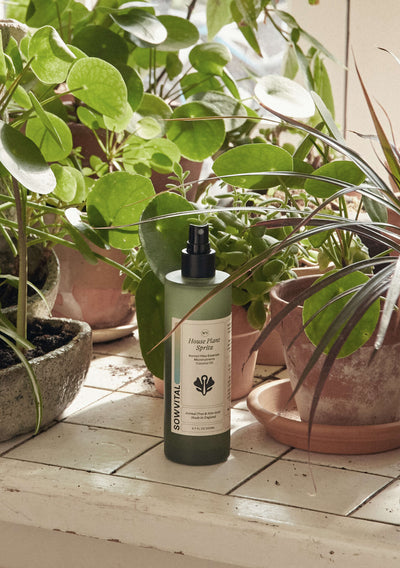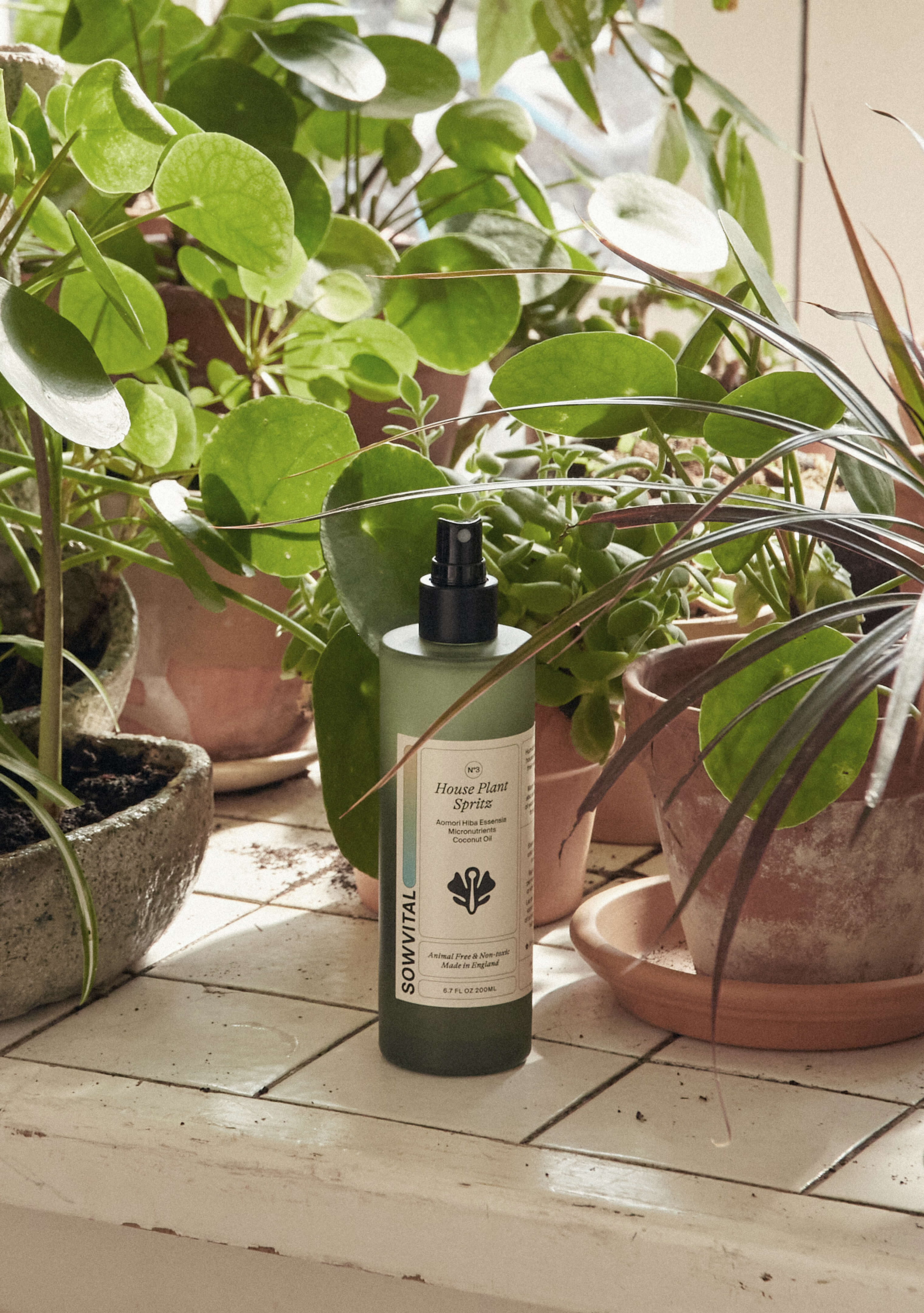 Nº3
Spritz
House Plant Spritz
Ready-to-use
6.7 FL OZ 200ML
WHAT IT IS
C
ontains a unique blend of powerful botanical ingredients and nutrients. Many house plants have also adapted over millions of years to absorb nutrients through their leaves. The elemental actives include Manganese, Zinc and Magnesium, which pass directly into the plant's metabolic systems, travelling through organic pathways to promote chlorophyll formation.
(more)
(less)
Learn more
Formulated with renewable ingredients
Why the Spritz is so special
Actives

Macronutrients

Plant macronutrients are essential for proper growth.

Micronutrients

Plant micronutrients are essential for proper growth, but they're only needed in small amounts to make a mighty impact. If a plant were a car, micronutrients would be responsible for controlling the small, but essential, parts like seat belts, airbags, windscreen wipers and so on.

Copper
Iron
Manganese
Zinc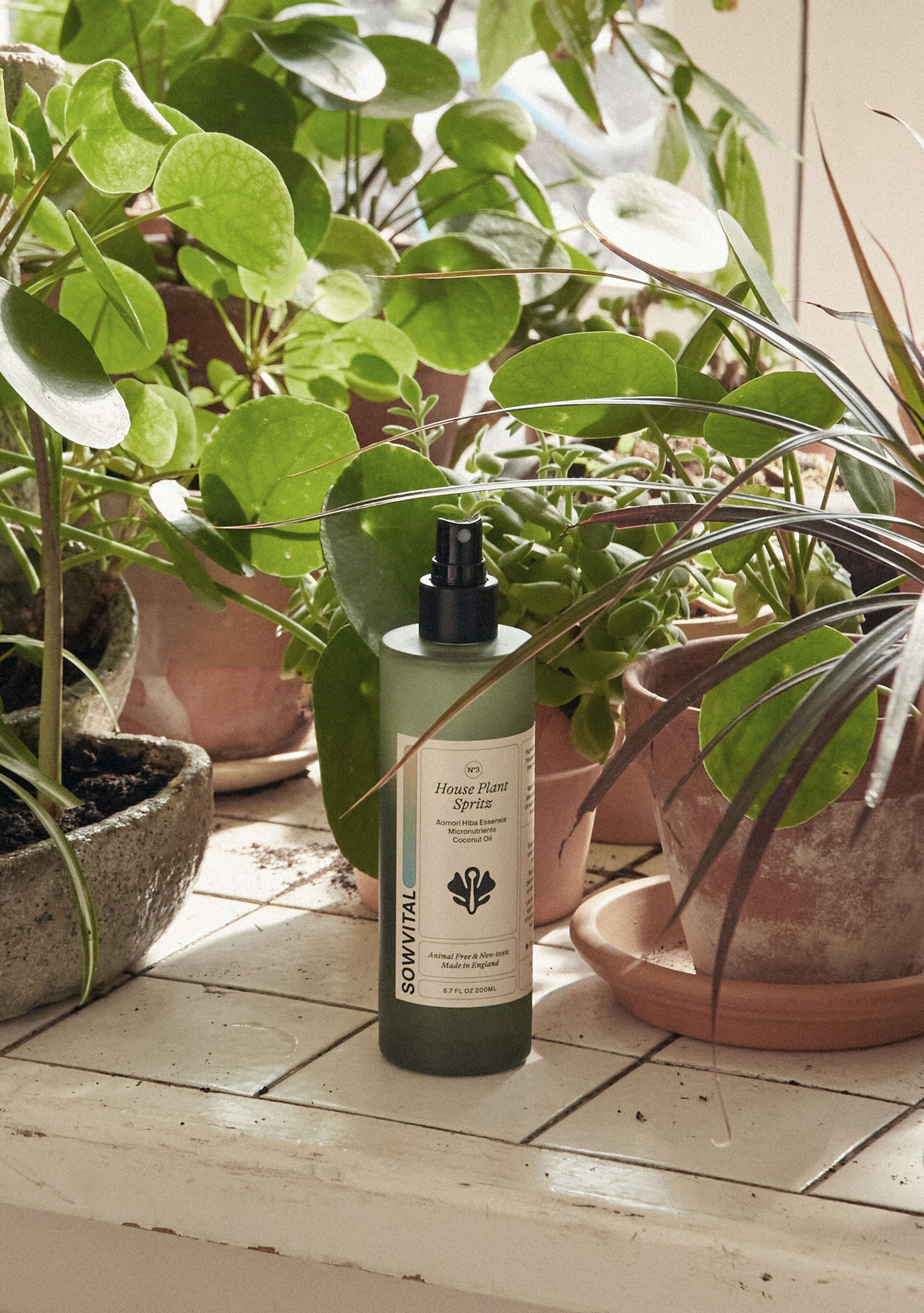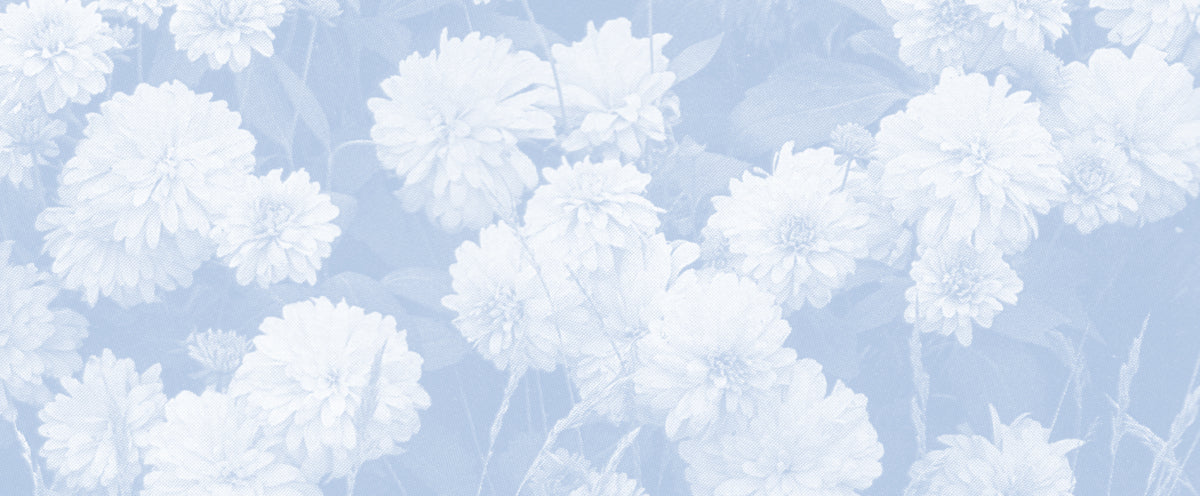 Sowvital's philosophy is built around science, art and rituals.
All of our formulations are animal free and vegan certified. We use pioneering circular economy ingredients in our fertiliser which significantly reduces its C02 footprint.