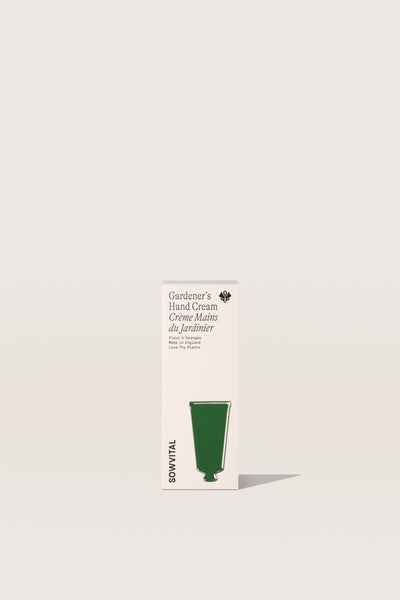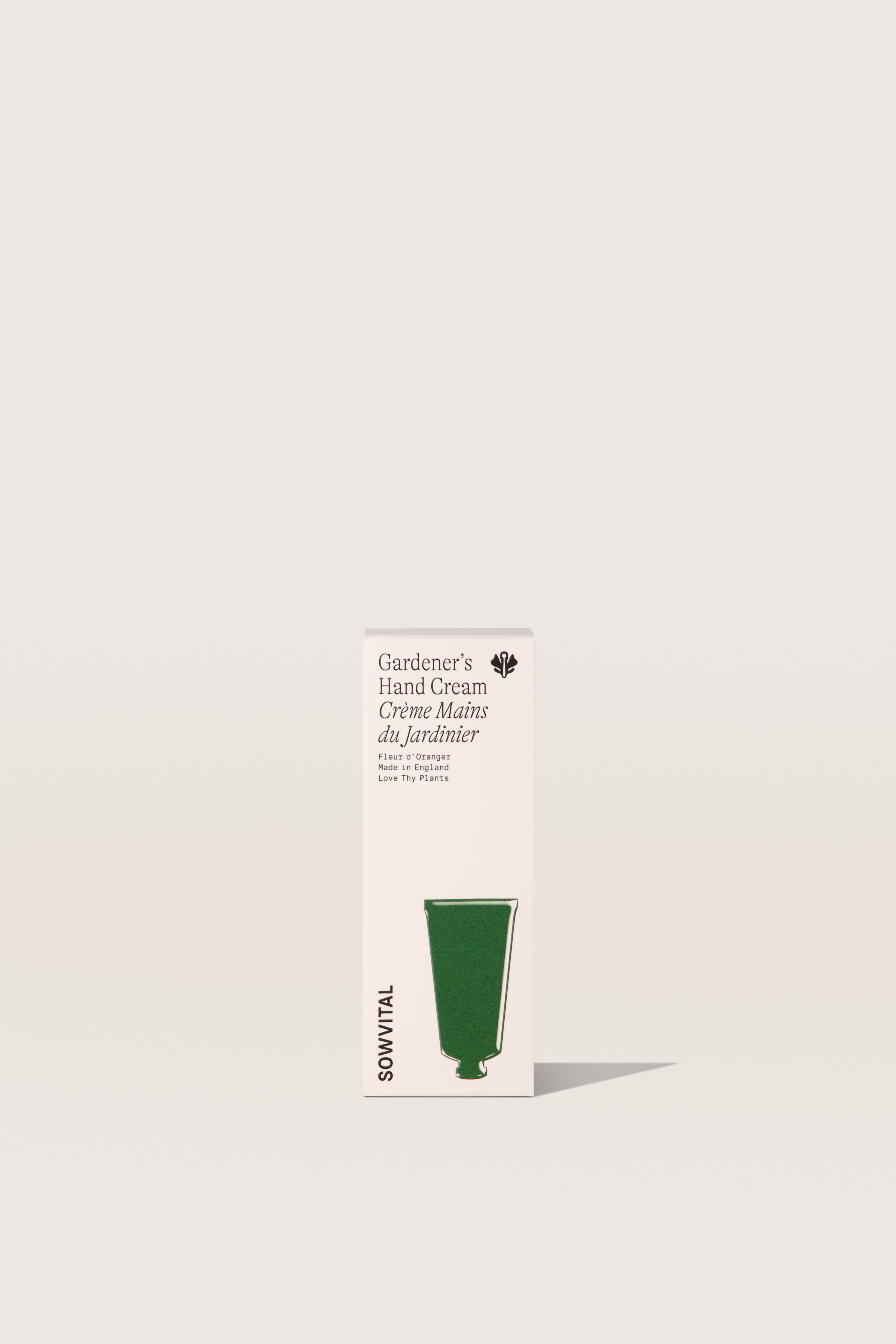 Gardener's Hand Cream
FLEUR D'ORANGER, 2.5 FL OZ 75ML
WHAT IT IS
Treat your hands with the same care you treat your plants with. An indulgent hand cream carefully developed to nurture your green thumb and protect your hardworking hands.
Infused with Sowvital's signature
fleur d'oranger
fragrance and made in England, the luxurious Gardener's Hand Cream is perfect for restoring hands which have spent the day digging and weeding in the garden. Pair with our Gardener's Hand Soap for the perfect post-gardening cleanse.
(more)
(less)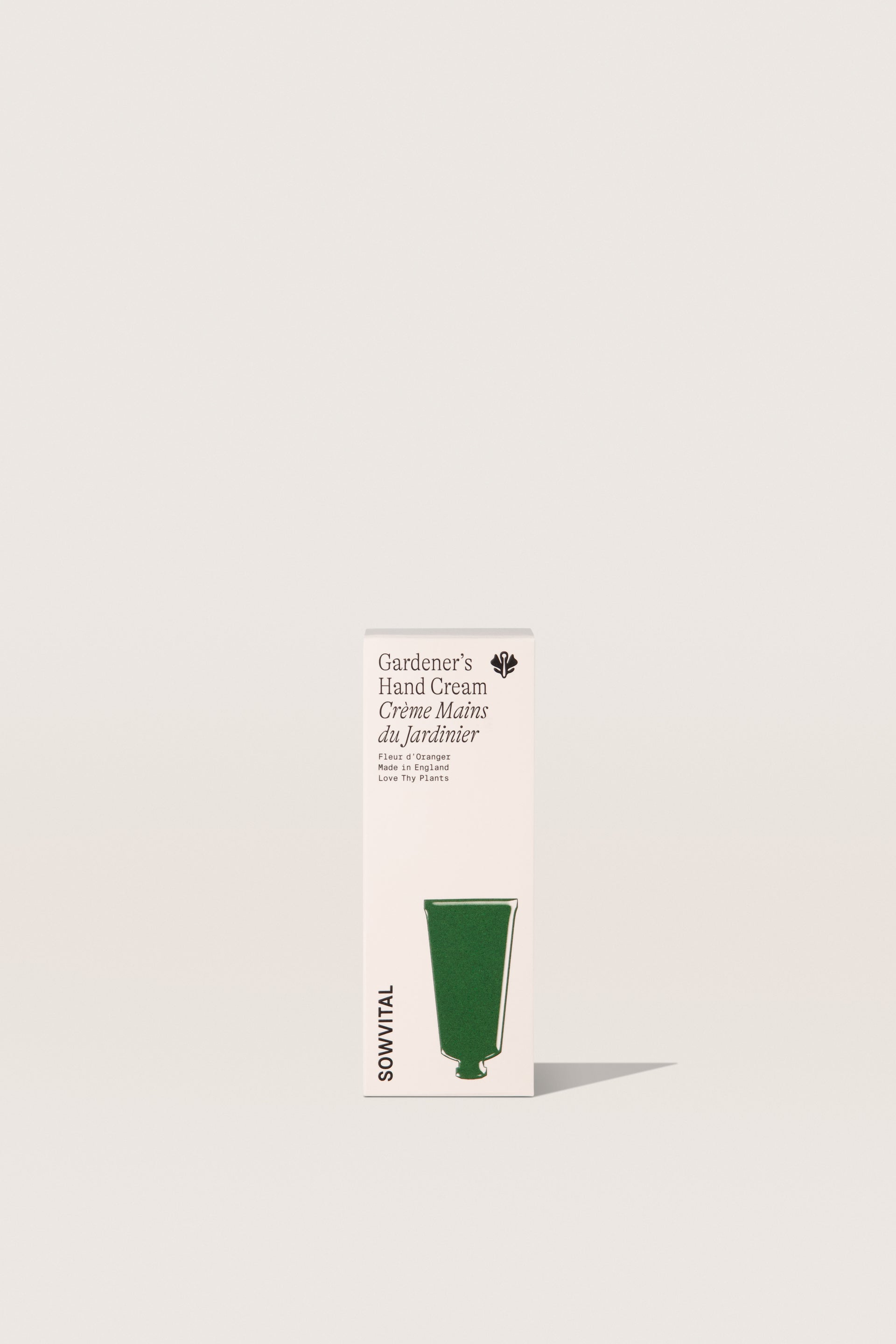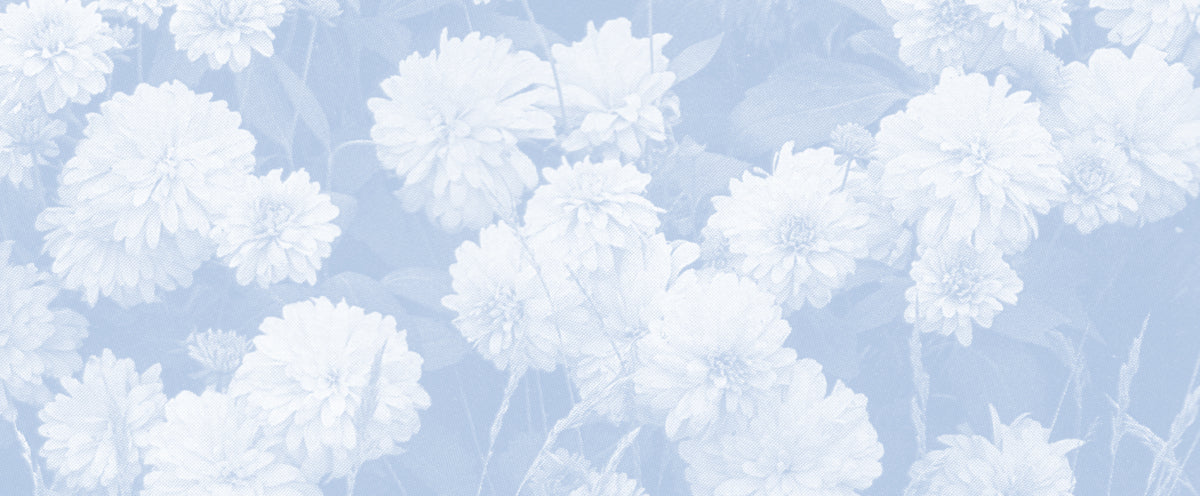 Sowvital's philosophy is built around science, art and rituals.
All of our formulations are animal free and vegan certified. We use pioneering circular economy ingredients in our fertiliser which significantly reduces its C02 footprint.