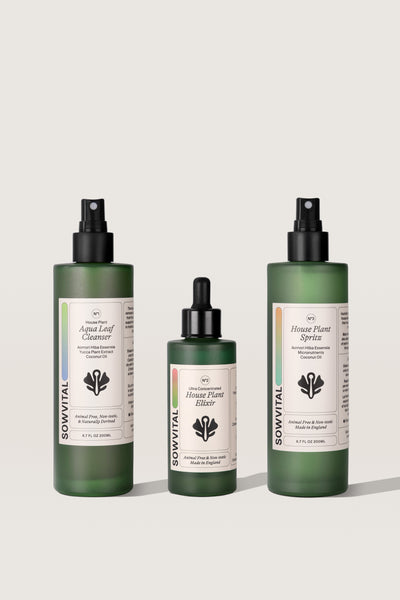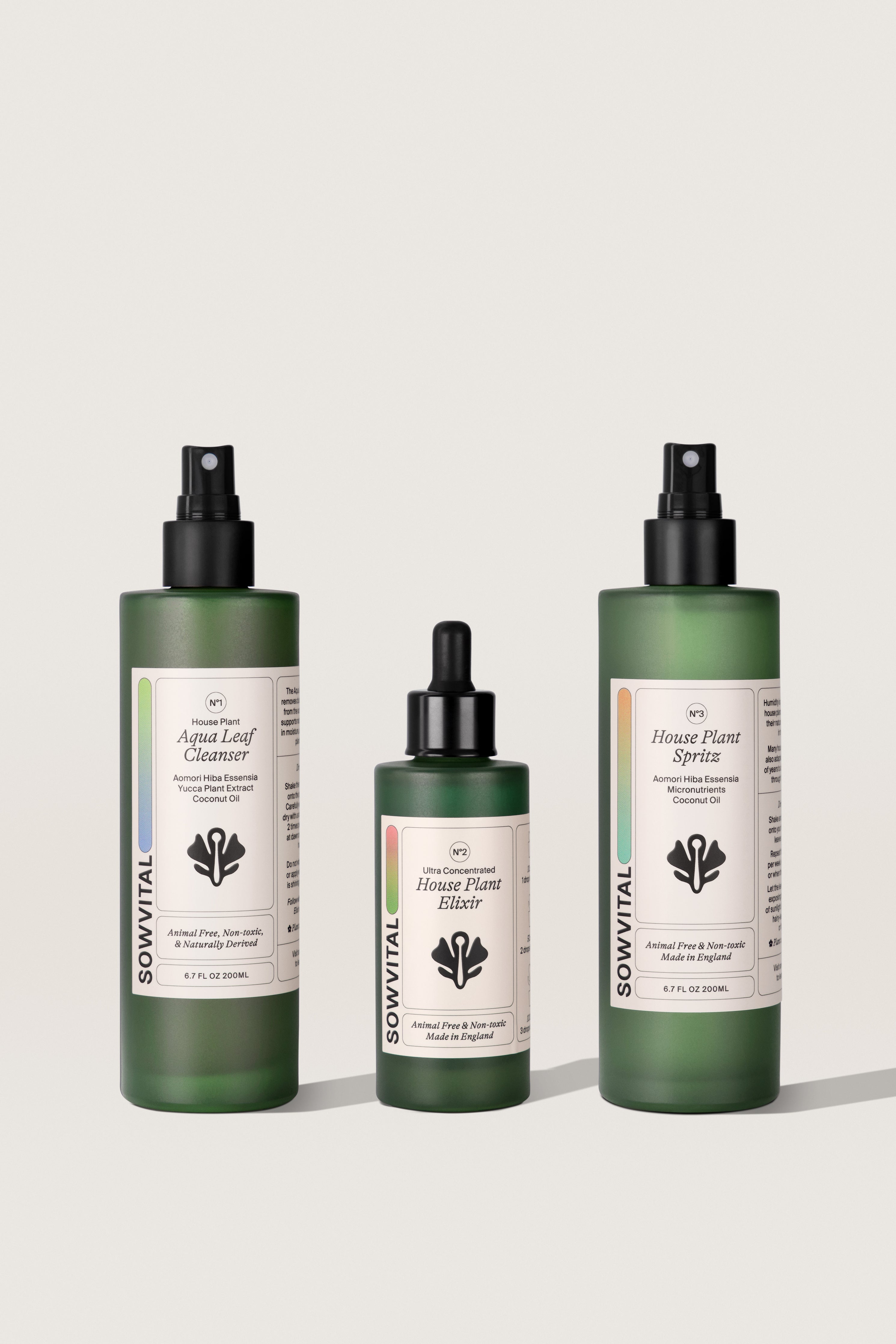 Nº1

Nº2

Nº3
Complete 3 steps
Sowvital's Three Step Kit
Aqua Leaf Cleanser 200ml, House Plant Elixir 100ml, House Plant Spritz 200ml
WHAT IT IS
Take your house plant care routine to the next level with Sowvital's proprietary three step kit. Cleanse, Nourish and Spritz your way to healthier house plants. 


Cleanser: Assists with the removal of dust and impurities, supports natural shine, locks in moisture, and helps house plants thrive. Contains Aomori Hiba Essensia (TM), an ancient oil from Northern Japan, renowned for its antimicrobial properties, and coconut oil. 


Elixir: Scientifically formulated ultra concentrate nutrients for house plants. Contains macro and micronutrient actives, which nourish the house plant's metabolic systems, promoting healthier foliage and resilience. 


Spritz: Contains a unique blend of powerful botanical ingredients and nutrients. The elemental actives include Manganese, Zinc and Magnesium, which pass directly into the plant's metabolic systems, travelling through organic pathways to promote chlorophyll formation.
(more)
(less)
✨ Enjoy free shipping when you purchase the three step kit
Learn more
Formulated with renewable ingredients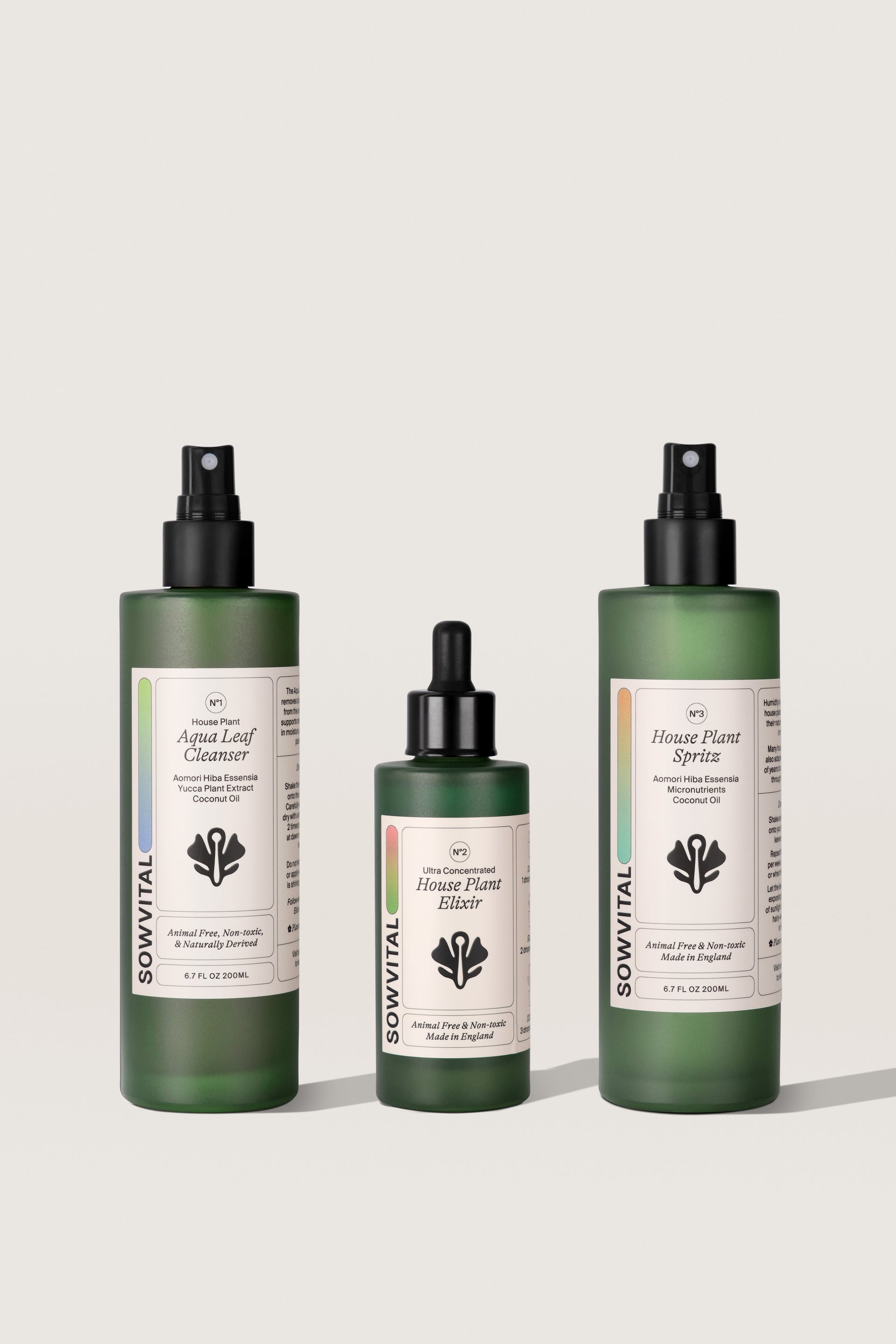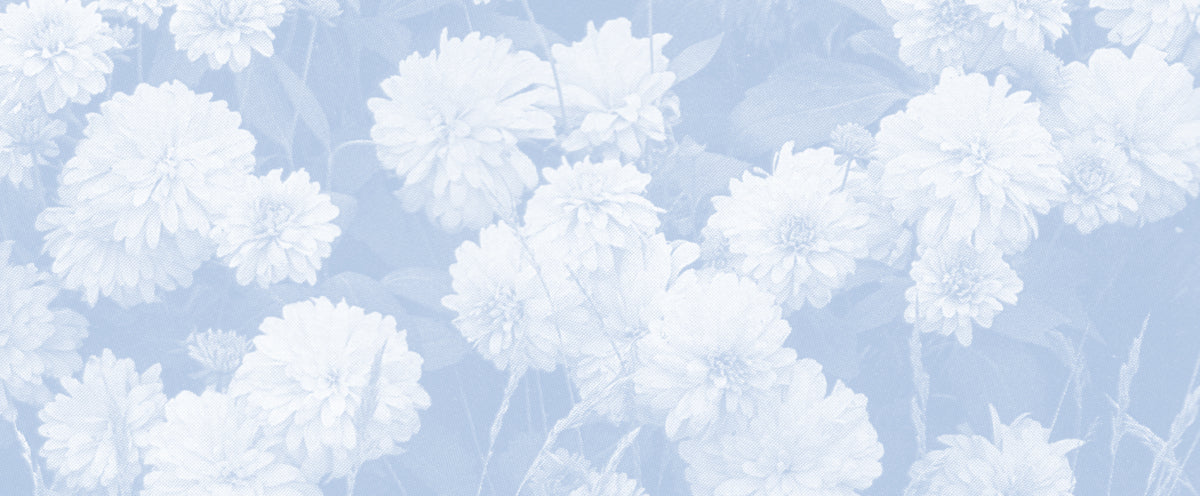 Sowvital's philosophy is built around science, art and rituals.
All of our formulations are animal free and vegan certified. We use pioneering circular economy ingredients in our fertiliser which significantly reduces its C02 footprint.
Customer Reviews
25 Aug 2022
Marine B.

Italy
I look forward seeing what's next for this brand!
This routine did wonders for my plants! My drama queen in chief Alocasia black velvet even gave me the honour of flourishing for the first time ever thanks to the elixir (you know how dramatic Alocasias can be…). A friend gave me a cut of Monstera and it became huge quite fast too. I think it also helped one of my Pileas to come back to life. Also, the cleanser is perfect: I don't use tap water as I don't want it to create white spots on the leaves but I felt really self conscious about using specific water or milk (my mom uses milk) for this purpose as I have quite a lot of plants. The cleanser really makes them shine. The products are also beautiful and sit well on my shelves next to my books: it's handy because as I live in Paris city center I don't really have space to store huge and **** plant food bags. To make it short this product is handy, effective and beautiful :)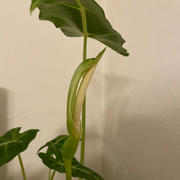 Highly recommend
My house plants have almost doubled in size this Spring/Summer since using the elixir and spritz on them. Recommend for house plant lovers!
Great present
Bought this as a present for my sister, to go with a new house plant. She seems really happy and the plant is doing really well!